This article is for someone interested in being a serious metal detectorist. If you are determined to find hidden treasures, you may want to look into getting a metal detector that will get the task done.
The cost of a metal detector accounts for how it performs and how convenient it is to use. The newer and better the technology, the more expensive it will be. Specific metal detectors specialize in finding a particular item, while others are not as sophisticated.
You may need to investigate to locate the metal detector you want. Read this article and find out if expensive metal detectors are worth it.
---
Is it Worth it to Buy a High-priced Metal Detector?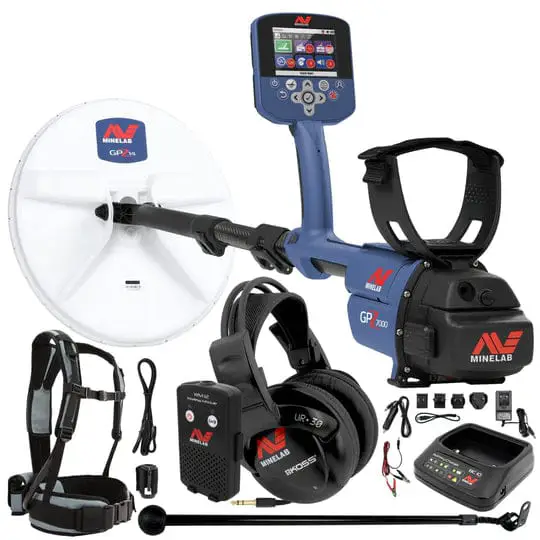 Metal detecting is an expensive hobby, but it can be fun and exciting. Many metal detectors claim to be the best, but you need to be educated to make the right choice. It is a matter of preference when it comes to metal detectors.
Some metal detectors have more development in their software, whereas others are simpler. It differs on what you are looking for and how much you want to invest in a good metal detector.
The following include some of the reasons why a good metal detector may be more expensive:
---
It's what's in the Name
Sometimes the brand of metal detector can affect the cost. The resale cost is another consideration. The generally more expensive and more well-known brands typically have a better resale value than names that do not stand out.
---
Warranty
In general, the more extended the warranty, the more expensive the metal detector will be. Customer service or customer care that comes with the warranty is also a factor. The device will likely cost more money if the service is well above average.
---
Convenience
You may notice that the lighter the device's weight, the more it will cost. You are paying for a more convenient and comfortable option.
In this instance, it may well be better to purchase a more expensive metal detector because you will be working with it for long periods. You do not want your poor arm to suffer.
---
How Well it Performs
Like any other product, the better it performs, the more it will cost. This situation is the case most of the time. The more pricy the metal detector, the deeper it goes.
For example, if you are metal detecting on a wet sandy beach, you may miss a hidden treasure because the device could not handle the high mineralization of saltwater. You want to go as close to the shore as you can.
---
Digging Deeper: Are Cheap Metal Detectors Any Good?
---
Settings and Switches
The settings influence the price in that the more manageable the device makes it for the human to metal detect, the more it will typically cost. Naturally, newly developed technologies will cost more. There are specific settings you will not find with a cheaper device.
---
You Are Paying for Quality
Whether the circuit board is made of copper, silver, or gold can affect the price. The type of screen readout is also essential. If it is made with a bigger coil, it will work better.
Metal detectors with bigger coils are meant for more advanced searches. These are all instances of what makes a higher-quality metal detector.
---
How Much it Costs to Make the Product
Software is more expensive than hardware. The better the software, the higher the price. The way it is made and how it is made is crucial, as it costs a lot to make a better product. Labor, packaging, and marketing are also factors in terms of cost.
---
The Market
The market is inundated with various brands of power tools, and there needs to be a target market for everything made. It depends on the popularity of metal detecting overall.
When the sales are higher, the machines become cheaper. However, most people cannot afford a top-of-the-line metal detector.
---
What Type of Treasure You Are Seeking
The cost of the device varies subject to the item you are searching for. For example, if you are trying to find gold, you will need a special detector. That kind of metal detector will generally be more expensive. The cheaper the detector, it will not locate smaller-sized items of value.
---
How Serious You Are About Metal Detecting
Chances are, the longer you have been metal detecting, the more serious of a hobby it is for you. The people who are serious typically do not mind shelling out the cash for a more expensive and reliable metal detector, especially when they are looking for something as valuable as gold. 
---
What Are the Most Expensive Metal Detectors?
If you are serious-minded about your hobby, you should get an expensive metal detector. They are usually more compact and convenient, and you have a better chance of finding the treasure you are looking for. The following is a chart with some examples of the most expensive metal detectors available.
As you can see, the expensive metal detectors have many attractive features that make them more valuable than the cheaper ones.  
---
Why Buy a Metal Detector?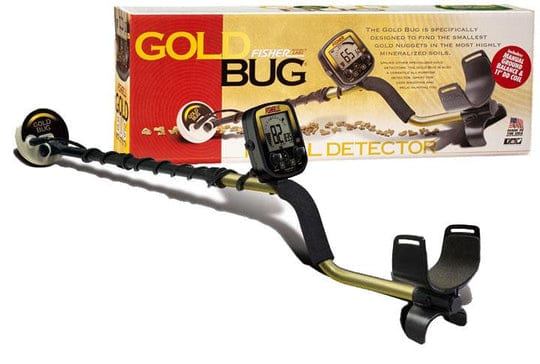 Most people think the only reason to purchase a metal detector is to search for treasures. However, there is a surplus of other reasons why paying the money for a good metal detector is the right move:
Metal Detecting Can be an Enjoyable Hobby for the Family
Metal detecting can be an adventure, as there may be times when you travel to find hidden treasures. For example, you can take your family to the beach for some fun in the sun, and you can bring your metal detector. 
 You can even let the kids try it because the more expensive it is, the easier it will be to use. Your entire family can benefit from metal detecting.
---
Metal Detecting Can Be Educational
Many people who like history are enchanted with stories about buried treasures and our ancestors burying gold in their backyards for safekeeping or the historical value of gold coins. School students may like learning about the metal detector, its' purpose, and the history behind the device.
Metal detecting is also an excellent tool to help children develop their natural curiosity. They will want to learn about the old coin dropped into a particular spot long ago and ask questions.  
---
Metal Detecting Comes in Handy if You Like to Travel
If you enjoy metal detecting, chances are, you also like to travel. Beaches are the ideal spot for metal detecting, and you can choose to go anywhere you want, as long as you are permitted metal detection there.
You can travel to places like Nevada or California, which are great places to detect metal. You may want to research, and many states allow gold mining, especially in the West.
You will discover that a quality metal detector is a wise investment, especially if you travel places where it is allowed.
---
Digging Deeper: How to Travel With Your Metal Detector
---
Metal Detecting Can Be Good for Archeological Research
Many researchers utilize metal detectors for science-related purposes. When you are dealing with any items from the past, you have the unique opportunity of researching them.
Archeologists use evidence to choose a dig site, then employ scientific techniques to interpret their findings. Metal detectors are an asset when you hunt for significant archaeological research.
---
What Are the Most Successful Metal Detecting Searches Ever?
When you have an expensive metal detector, chances are you will find something worthwhile if it is there. There have been many profitable ventures with metal detectors to retrieve precious items.
The following includes the most successful metal detecting searches ever:
---
The Largest Number of Coins Found in England
Metal detectorist Terry Herbert came across more than 500 coins that went back as far as the 7th century while he was out searching for treasures. He contacted local archeologists, who found an additional 800 coins.
They also discovered gold-encrusted vessels and jewelry. It was one of the most significant treasures in history.
---
The Most Impressive Gold Nugget Ever Found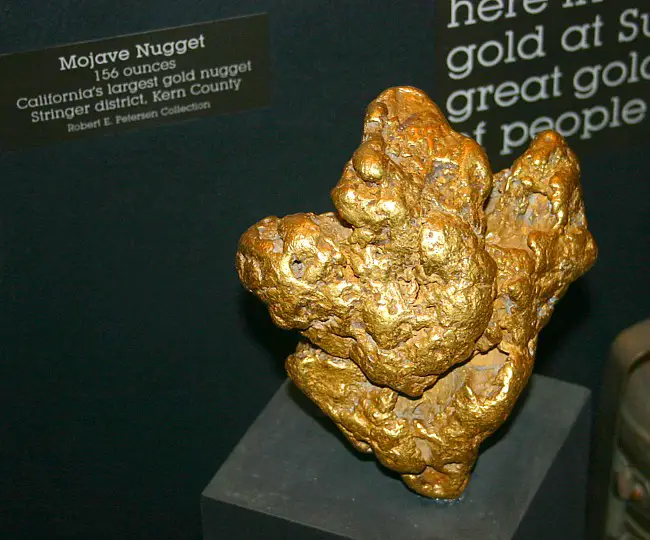 You typically pan for little nuggets of gold in rivers. The best you can usually expect to find is tiny golden specs of metal. In 1977, a man named Ty Paulson found what is called the "Mojave Nugget." This find was a lump of gold that weighs more than 146 ounces.
It is one of the largest nuggets ever discovered in the United States. It is a wonder that none of the major mining companies found it first.
---
The Biggest Lump of Space Rock
It is improbable that someone would find a space rock on earth, especially one that has landed here recently. The solar system is old, and most of the planets orbiting the sun cleared out the smaller items a long, long time ago.
Meteorites also burn up in the atmosphere, and there is typically nothing left by the time they get to the ground. However, a young boy named Jason Lyons found a two-pound lump of space rock while metal detecting with his father one day.
It is believed that the meteorite was situated in New Mexico for 10,000  years. The meteorite contained a combination of nickel and iron, which are the dominant properties found in space rock.
---
Digging Deeper: How to Find Meteorites With Metal Detectors
---
The Ringlemere Cup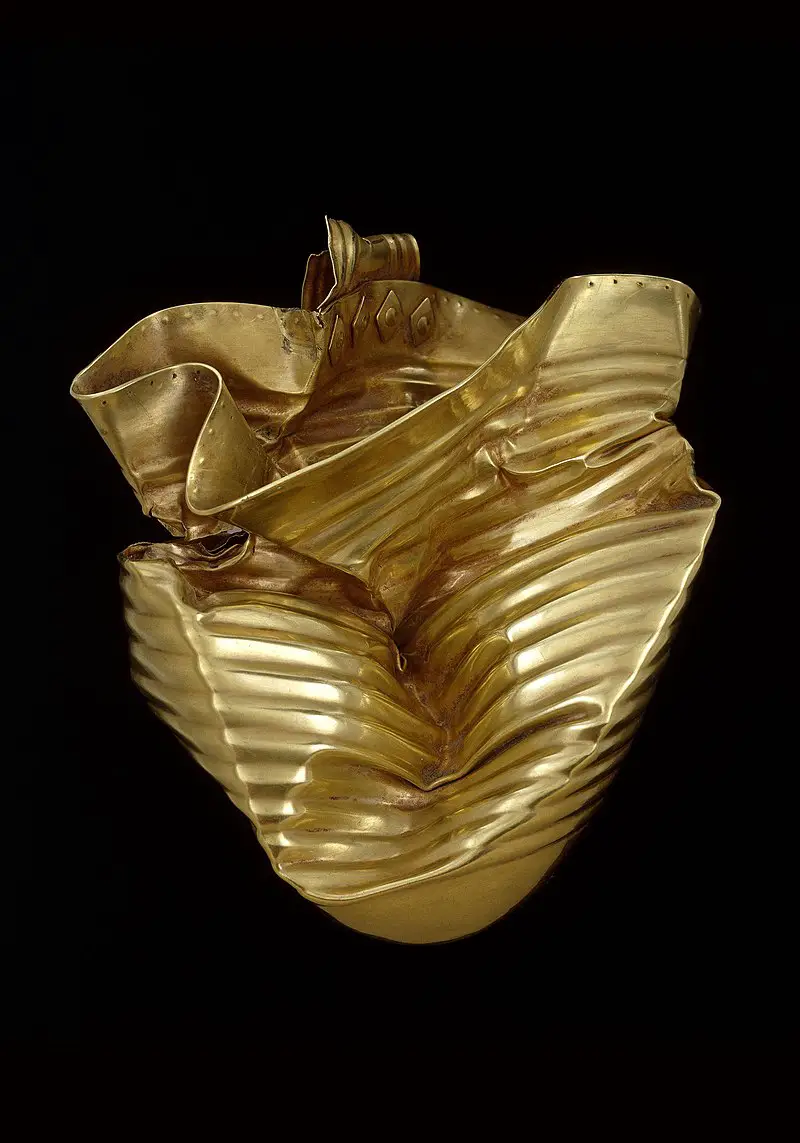 Metal detectorist Cliff Bradshaw began sweeping an old wheat field every day after coming across various treasures. While metal detecting, he found an object buried deep within the ground. He unearthed a gold cup made between 1700 and 1500 BC.
This cup was the ultimate find. The cup was worth more than $520,000, and it was a great piece of historical evidence. The cup is on exhibit at the British Museum in London.
---
The Shapwick Hoard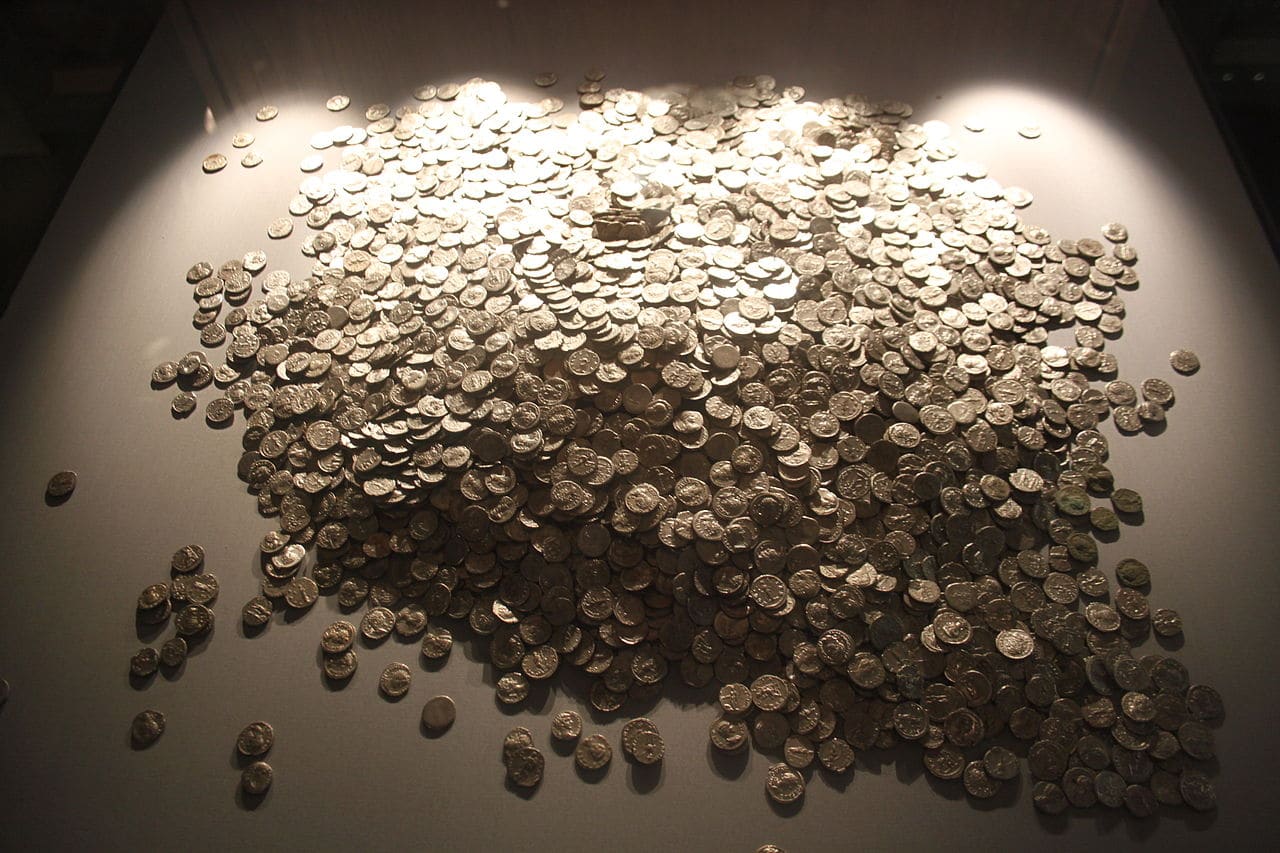 In 1998, a treasure hunter named Martin Elliot was metal detecting with his cousin in a field near Shapwick in Somerset in England. They discovered one of the most significant archaeological finds encompassing more than 9,000 silver coins after the first century BC to the third AD.
The coins were dubbed "The Shapwick Hoard" after the name of the nearby town. The coins are most likely worth double what they were worth back then.
---
The Winchester Hoard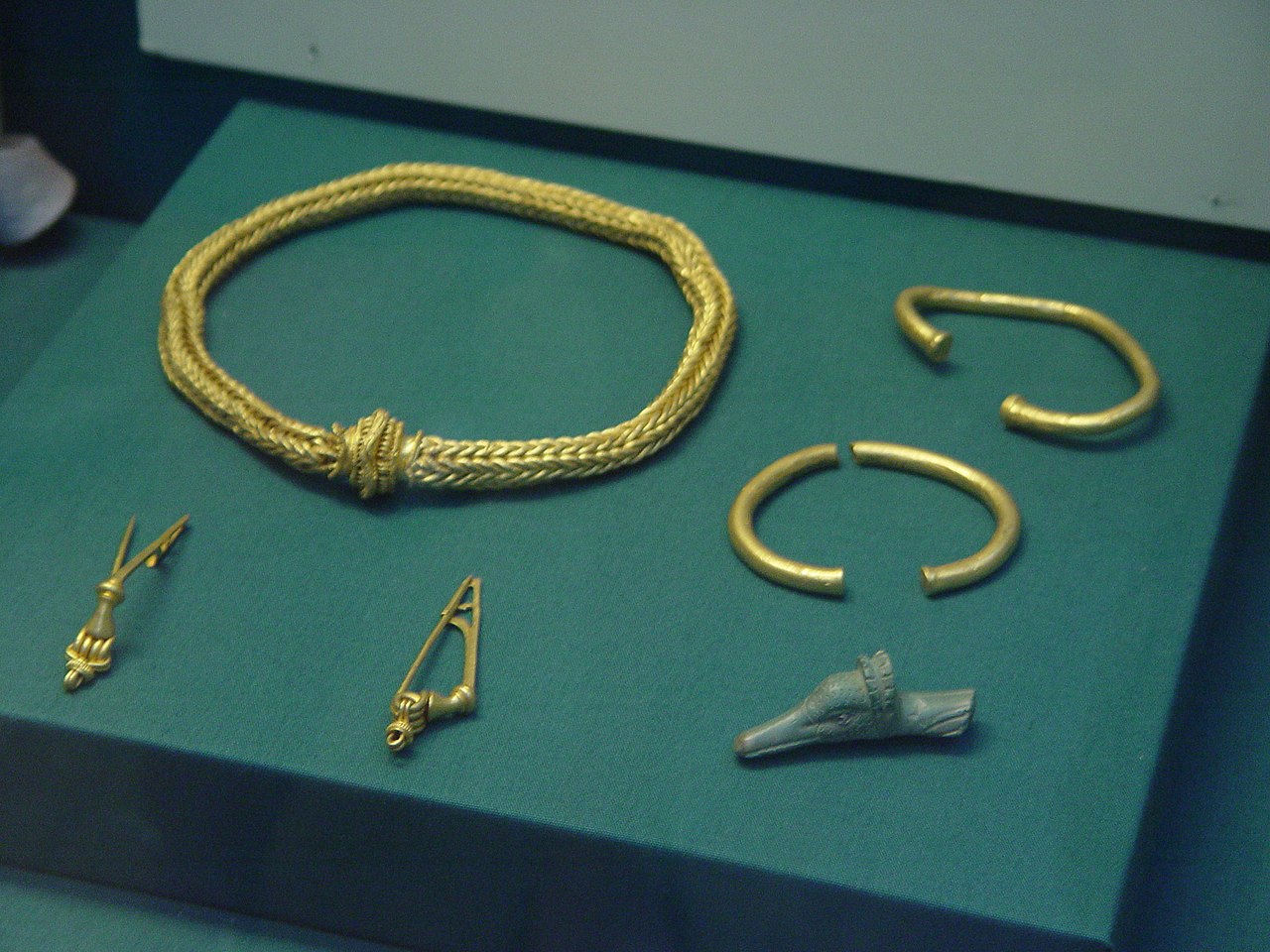 A man named Kevin Halls found the Winchester Hoard around Christmastime in 2000. He was metal detecting in a field when he came across some gold. However, the gold was not in a lump of metal. Instead, it was in the form of gold earrings, clips, and bracelets.
Some figurines looked like mythical creatures. The Winchester Hoard was sold to the British Museum, and they paid a pretty penny for the whole lot.
---
The Boot of Cortez 
In 1989, a fortune hunter from Senora in Mexico came across one of the most significant gold nuggets ever discovered. The nugget weighed in at more than 289 troy ounces. It was the most considerable lump of gold ever found in the western hemisphere at the time.
The lump had the very unusual appearance of something that looked like a boot. The boot looked like something worn by the Spanish Conquistadors who invaded the area centuries prior. The boot sold at an auction for well over a million dollars.
---
The Newark Torc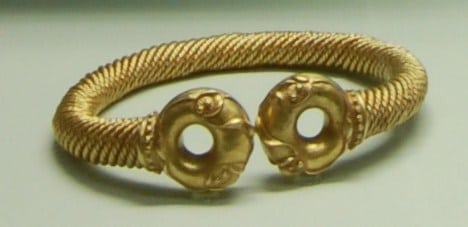 The Newark Torc was quite an impressive find. Maurice Richardson was metal detecting in a field outside of Newark in 2005 when he unearthed a substantial piece of gold torc, which is a piece of jewelry made to be worn around the neck.
It was made of a solid gold alloy, and it was still in good condition. The Newark Museum purchased the torc in 2006 for a hefty sum of money.
---
A Trove of Viking Treasure in North Yorkshire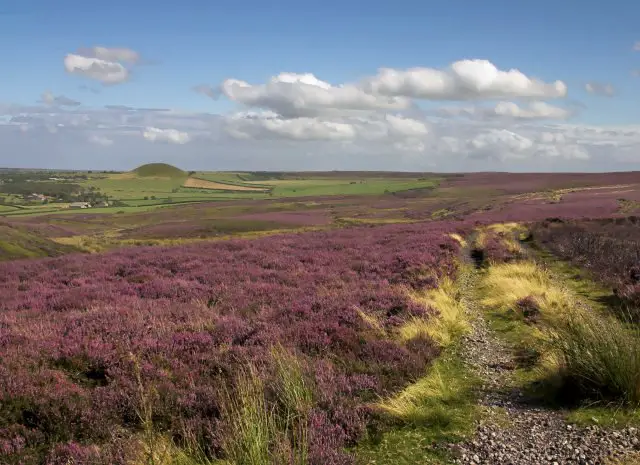 In 2007, a boy and his father were hunting for treasure near the North York Moors. They were metal detecting in a field when they found a single Viking coin over 1,000 years old. They decided to dig, and they found one of the most successful hauls ever.
Several Viking treasures, including gold and silver coins, chalices, and jewelry, with over 617 coins found. The Viking treasure encompassed discovered coins worth more than one million dollars, and the British Museum purchased the treasure.   
---
The Crosby Garret Helmet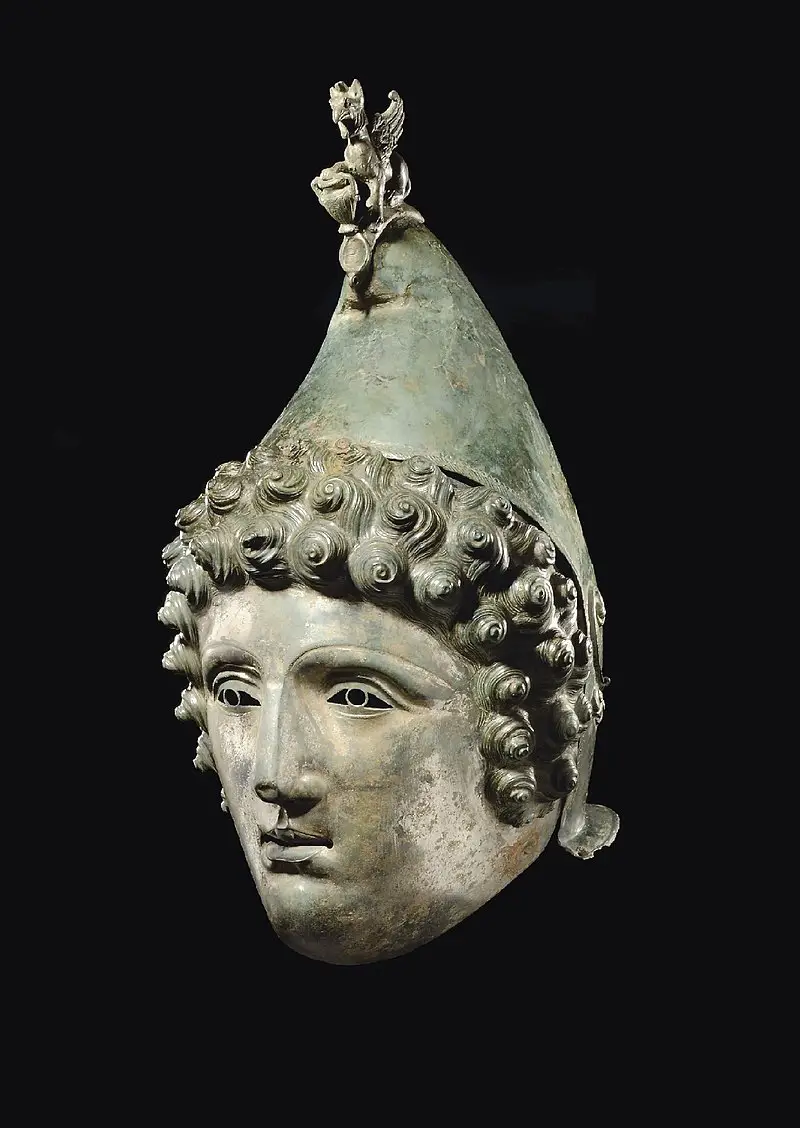 The Crosby Garret Helmet, which is over 1,800 years old, was found in pieces by a metal detectorist and then put back together by a team of experts. The back is truly a helmet you would find in antiquity. The front is a representation of a human face.
It took more than 200 hours to piece the Crosby Garret Helmet back together. The piece was sold at an auction, and it sold for over $3.6 million.
---
Conclusion – Are Expensive Metal Detectors Worth It?
The decision of whether to purchase an expensive metal detector is up to you. However, you should know that the more expensive metal detectors are more convenient and work a lot better.
If you are a serious-minded metal detectorist, you may want to look into purchasing an expensive metal detector. You may discover the treasure you have been searching for.