When it comes to treasure hunting for gold, the location you choose is of the utmost importance. The type of items you find depends on the place you go to search. If you go to the beach, you are likely to find watches, coins, and jewelry.
If you go to an old historic building or home, you will possibly need to scavenge to locate anything valuable, which can be fun. Reading this article will help you find out more about how to find gold with a metal detector and what places to look.
---
How to Find Gold with a Metal Detector – Where to Look?
There are some ordinary places where you can hunt for gold using a metal detector. Some areas will let you use a metal detector but will not allow you to dig for gold. You should know that there are rules when it comes to metal detecting. Â 
If you want to search for gold, you will need to do some legal research first. There could be severe consequences if you trespass or go against the law to find gold, which could negatively affect the metal-detecting community overall.
The following include some familiar places you may be able to go looking for gold:
---
Old Churches and Burial Grounds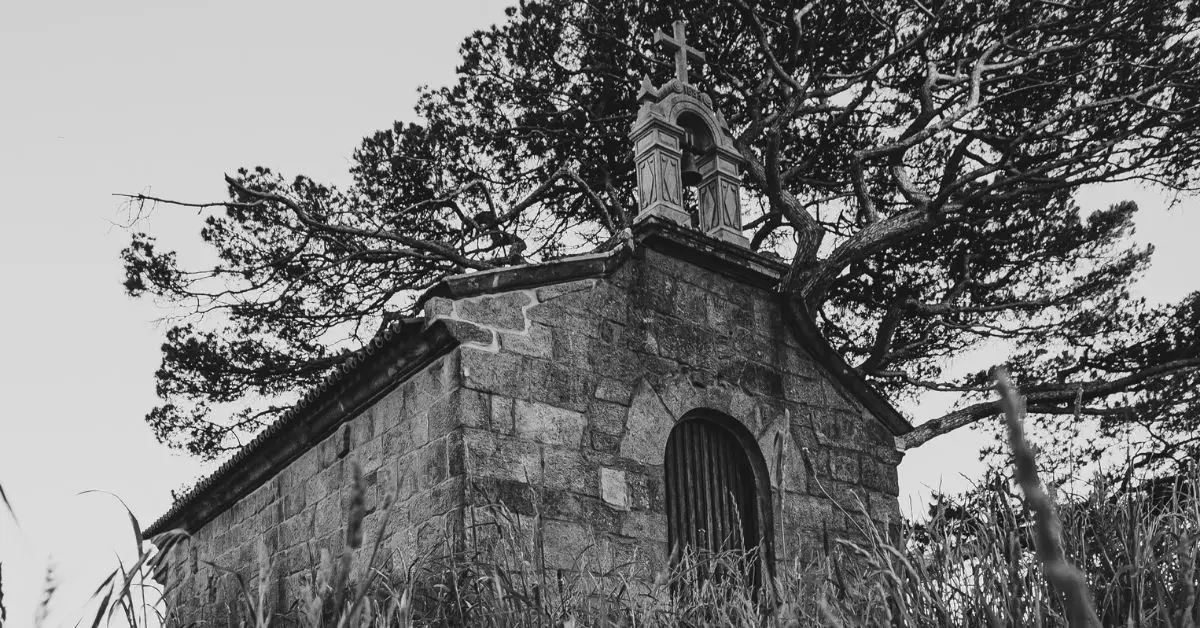 You will need permission to look in these areas. However, be careful with this one. You may be able to use your metal detector and dig around the church, but not around gravestones in a cemetery might be frowned upon. Just make sure you ask permission before metal detecting in or around a cemetery.
Religious fervents are notorious for their faith-led donations. There could be a plethora of old coins left by worshippers who were supporting their church, and you could be the one to uncover them. Coins and other precious trinkets may also be available.
---
Digging Deeper: Can You Metal Detect in a Cemetary?
---
Old Historic Buildings and Homes
Old historic homes and buildings may have coins buried under the ground for eager hobbyists. Outhouses and old gardening beds can supply a fortune if you look hard enough. You might also want to try looking under trees or under porches.
Some of the areas around old homes where it has been reported that you might be able to find gold include the following:
Behind loose bricks around fireplaces
Buried in flower gardens
Inside hollowed-out logs
Inside empty bed posts
Inside door locks
Inside old chicken coupes
Inside fireplace cleanouts
Sewn into carriage seats
Under paving stones
Under siding and shingles
Behind mantles made of slate
In outhouses, barns, and sheds
Under floorboards
Down water wells
In safes hidden behind closet walls
Any place where people once lived but are now abandoned is fair game. The private properties of old homes often hide the best and most valuable ancient treasures. Many of the above suggestions come from the author, Michael Paul Henson's books about finding buried treasures.
---
Along Park Trails
Try approaching the end of the walking trail. There may be treasures buried around there because parks are high-traffic areas. You will need a permit to dig around in public parks. You may find valuable old items in older parks that have been detecting metals for a long time. 
Many parks have policies that let you metal-detect but do not allow you to dig up what the detector found, which seems silly and defeats the point. However, some parks will enable you to look in developed public areas and empty campgrounds. It is customary to call the park office first to find out the rules concerning metal-detecting in that particular area. When searching for old coins, the areas where you can find them can vary greatly.
---
Local Public Beaches and Swimming Areas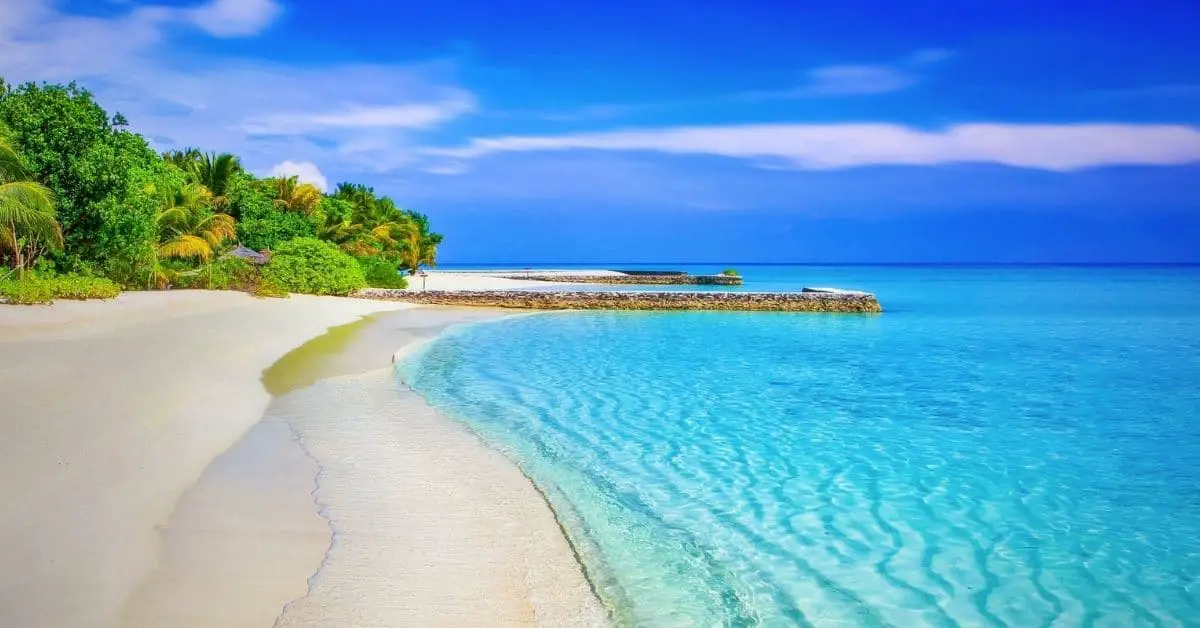 There are several fantastic places to find treasure on a beach. You can find old coins and jewelry. The tide from the ocean can bring in some captivating items. Some areas have special rules about metal-detecting. 
In many places, such as on Florida beaches, you are allowed to use a metal detector between the boundary of the dunes and the high tide mark. However, searching the dunes and the water is illegal. You should always check with property managers before searching the sand.  
It may be a good idea to try searching after a storm when the ocean has brought old treasures to the surface. Look at the sand at the high tide mark. A storm can reveal deep layers of sand and shows you a peek at what is hidden.
---
Digging Deeper: Beach Metal Detecting Tips: 29 Tips For a Successful Hunt
---
Fishing Areas
You may not think of fishing areas as an excellent spot to find gold, but it is highly possible. Old fishing relics may be discovered along with coins and other treasures. Search the entry and exit areas and even the parking lots.
However, you should be careful around those who are fishing. You do not want to scare the fish away and upset the fishers or any of the locals who happen to be hanging around.
---
Creeks, Rivers, or Lakes
Creeks, rivers, or lakes may be worth taking the time to find hidden treasures. Lakes will often have an abundance of items that swimmers have lost. There may be some gold you can discover when it comes to rivers, as rivers and lakes are natural carriers of gold.
The high fast waters carry gold into the mainstream. Gold will move along during the flood stage. When exploring a lake for gold, you must be on the lookout for streams that may still be flowing and dry washes that may only flow during heavier rains. 
---
Digging Deeper: How to Metal Detect In Rivers and Lakes
---
Follow That Ground Hog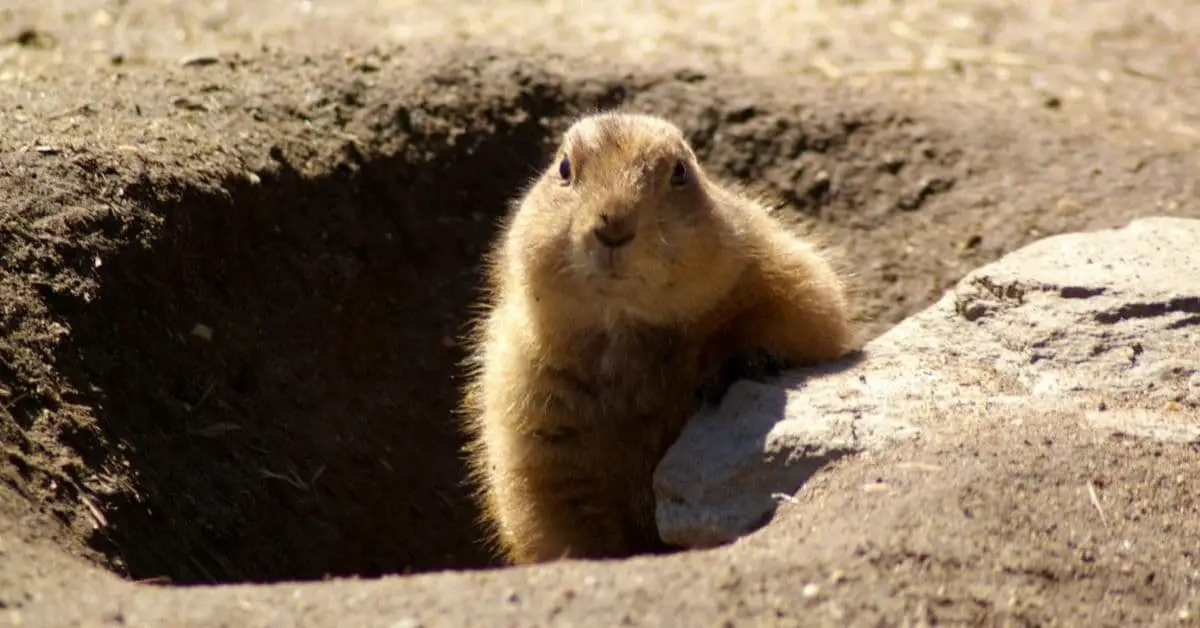 There is an interesting fact that you can often see a groundhog where you can discover gold. When groundhogs search for food and suitable habitat, they dig large caverns as deep as six feet underneath the surface. What they dig up appears as a large mound on the surface.
Groundhogs are natural gold miners. You can take a look at what they have dug up while they were in the process of finding a lovely home; once you have seen what your furry little mining buddy has dug up for you, cave in the hole. There may be plenty more where that is found.
---
Battlefields
There are a lot of places, which were once battlegrounds, where you may be able to find old coins. You may also be able to locate gold on Federal land and Native American reservations. You will need permission to metal-detect in these areas. Anything you find on tribal land must be returned to the original tribe. There are also many battlefields in Europe where you may be able to find old coins.
---
Digging Deeper: Common Places to go Metal Detecting
---
Sports Grounds
Sports grounds are a high-traffic area. Food trucks or concession stands will allow for money to exchange hands. You may be able to find coins under bleachers. Many people who use metal-detectors to find gold have luck on sports grounds.
---
Ghost Towns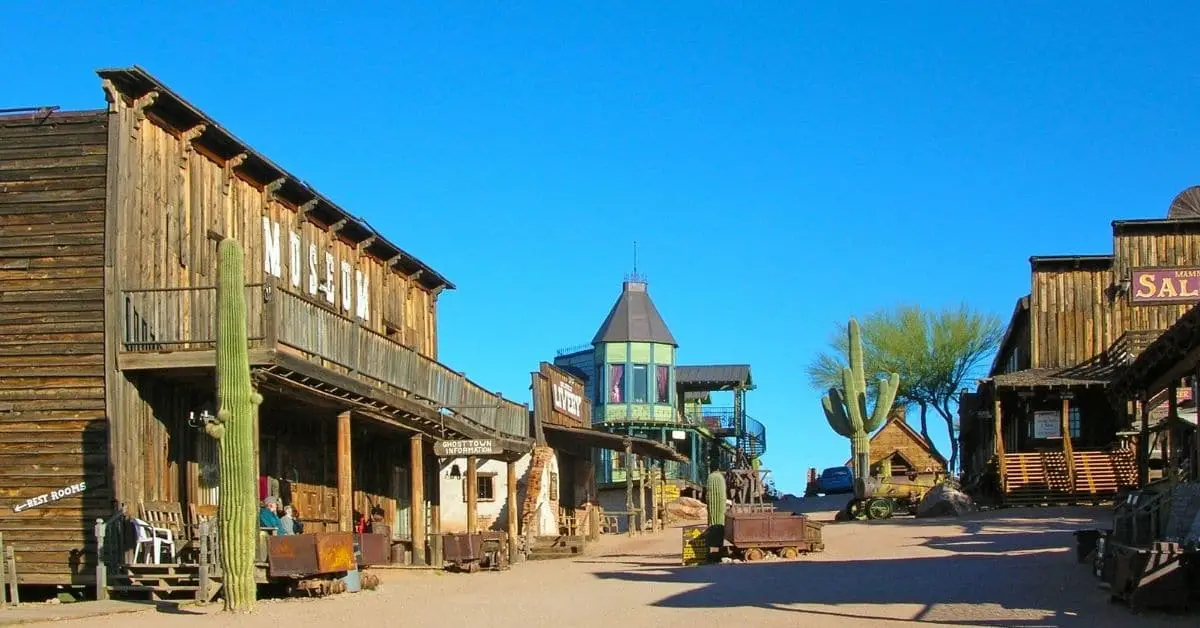 In ghost towns, there are not many people you could disturb while metal-detecting for gold. These places were a hubbub of activity at a point in time, but they are now silent and deserted. A considerable population once occupied ghost towns. The simple fact that many people once lived in the areas allows for the strong possibility of finding old coins. You can check places such as old trees, around old marketplaces, and churches. You may need a permit to metal-detect in these places.
---
Old Barns
Exploring an old barn is a brilliant way to find gold. The owners may have hidden metals, coins, and other precious items inside their old barns. Some of the common areas where the hidden treasure can be found include gate posts, fence posts, and large old trees.  
---
In the Woods
When you go exploring in the forests or woods, you will come across tree roots that have been growing for years, and if you find something because of your expert metal-detecting, you will want a shovel to dig around. The woods are a great place to metal-detect, and you may find old relics and coins.
---
Digging Deeper: How to Metal Detect in the Woods
---
Local Schools
The grounds that surround schools could be loaded with treasures. There may be lost items, such as coins, jewelry, and other precious items. Schools have long been used to bury these items. Bleachers, sports fields, and other areas may be your best bet.
---
Digging Deeper: Can You Metal Detect on School Property?
---
Abandoned Mines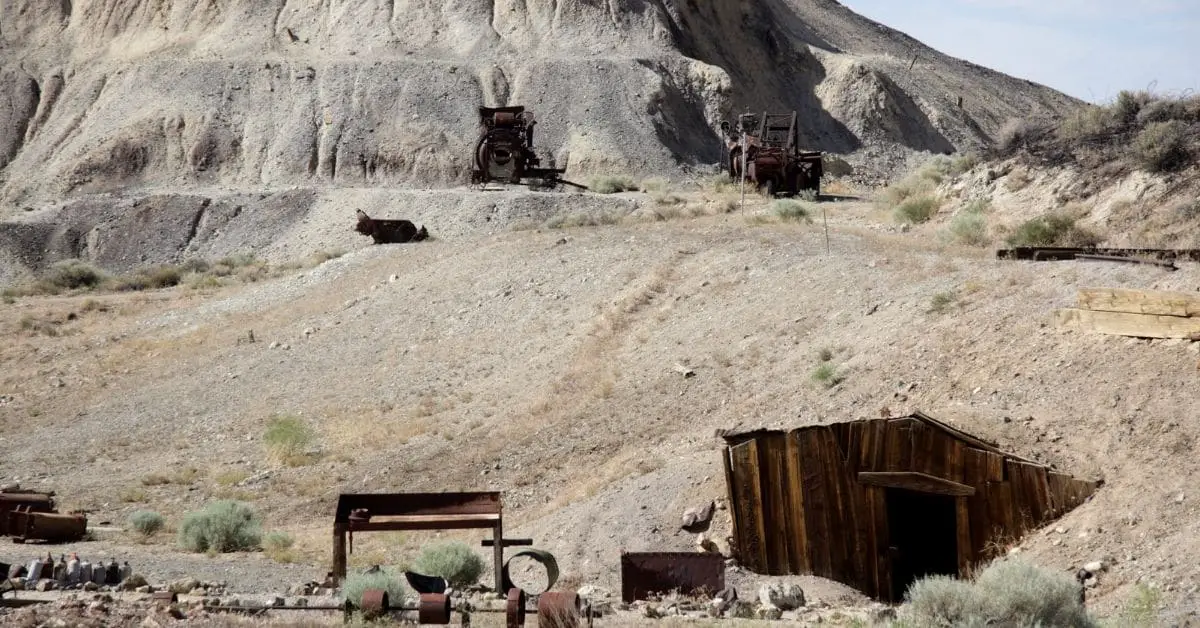 Be careful in these areas, as accidents can occur. You may be able to find gold that was missed and even a few nuggets. You may also find items made of iron, such as old mining lamps. Miners may not have been able to catch everything, and this area is where a good metal detector comes into play.
---
Tourist Locations
Many people have been in these areas, and you could find lost items like coins and jewelry. The busier the location, the greater your chances are of finding something good quality. You will need to find out if it is appropriate to search with a metal detector at these tourist sites.
---
Your Backyard
You could find hidden treasures left by the previous owner. It is similar to the idea of metal-detecting at an old house because the person that lived there before may have left items that they never had the chance to retrieve. Your backyard is excellent for metal-detecting.
---
Water Parks
You may be able to find jewelry that could have fallen off someone, as water can wash away necklaces and rings from the people who are wearing them. You should find out the most frequented areas of the park and start your search there.
---
Old Grain Mills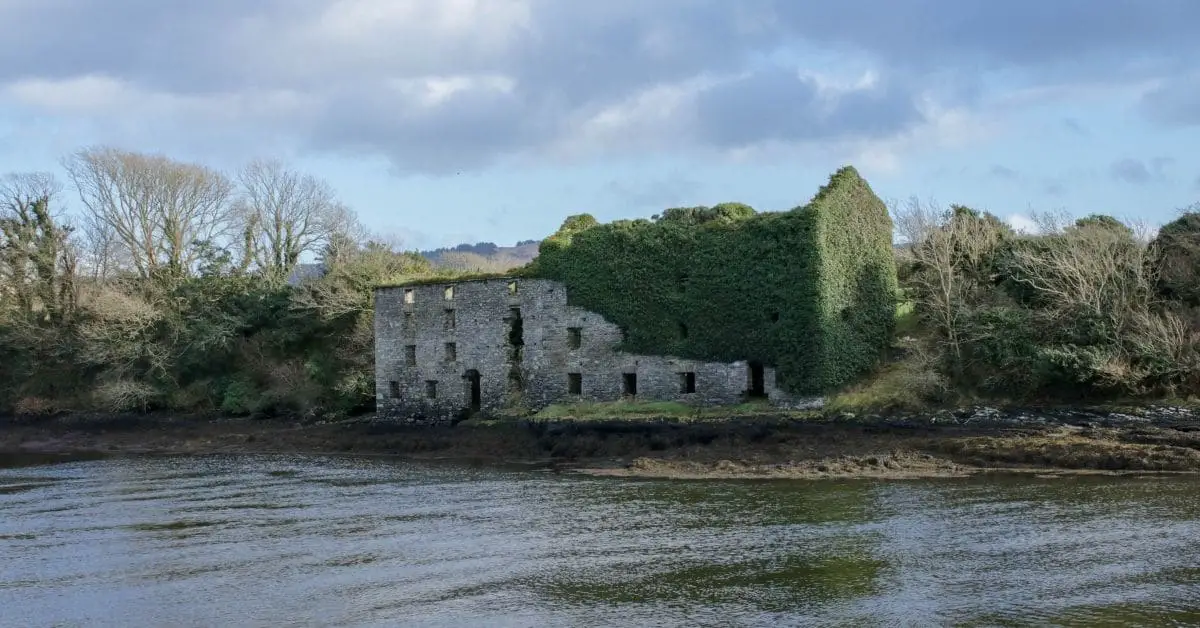 You can discover precious items around old abandoned mills. If you search the grounds, you may get lucky and come across some hidden treasures. Many people in the past visited these mills, which were once an ideal place for commerce.
---
Sides of the Highway
The sides of the highways across the country are potential sites for you to find metal items. There may have been someone who stopped along the way and left their watch by accident. You never know, and it does not hurt to give it a shot.
---
Dirt Parking Lots
As people drive in and out of these areas, they can quickly drop items like jewelry or coins. You may also find other metal objects in the area. Parking lots are a great place to go metal-detecting because people are constantly coming in and out of them.
---
Roadside Rest Stops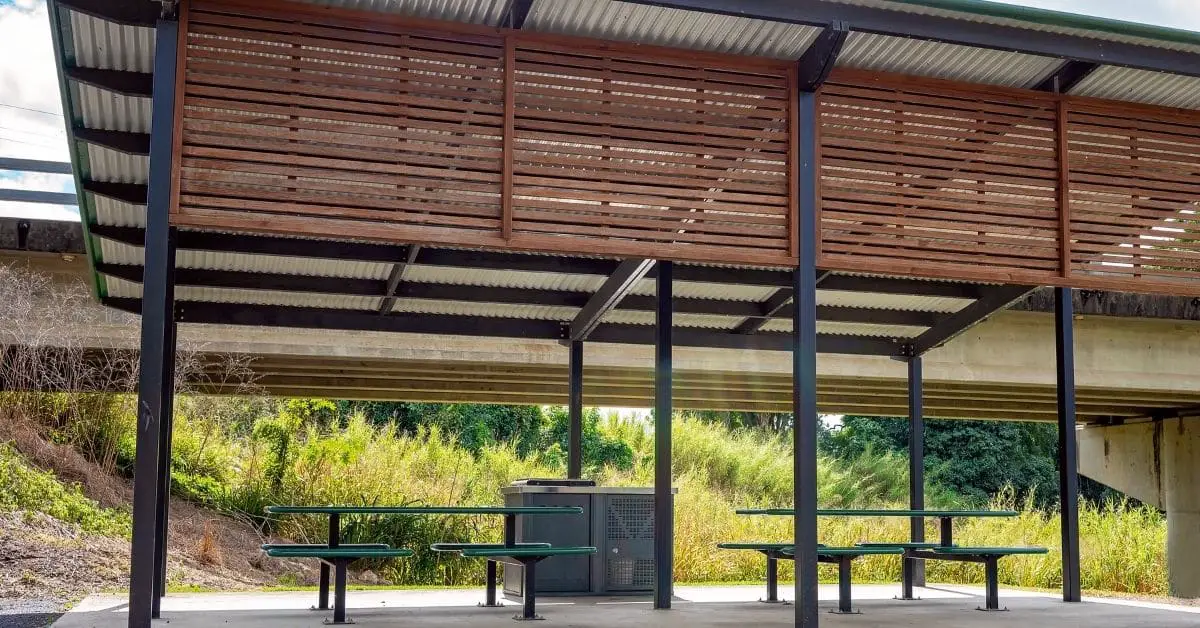 This space is another area that typically draws heavy traffic. People will often stop at these places for a break and maybe some food. People may drop items there. Some old rest stops are no longer in use, and items such as jewelry or coins may have been dropped there. 
---
Winter Ski and Sled Areas
Ski and sled areas are great places for people to go and have fun during wintertime. Once the snow melts away, you may be able to find items that people lost, such as watches and other jewelry, and coins. These are great places for metal-detecting during the offseason.
---
Private College Campuses
You may be able to find an old, abandoned area of these grounds to search. However, most college campuses will not allow you to use a metal detector. You will need to find empty spots that may have once been frequented with a lot of traffic.
---
Local Garbage Dumps
You will need to hold your nose for this one. While searching the local garbage dump may not sound like a good idea, these are places where you can find different items that have either been lost or tossed away. Garbage dumps may be the best places to detect metal.
---
Shipwrecks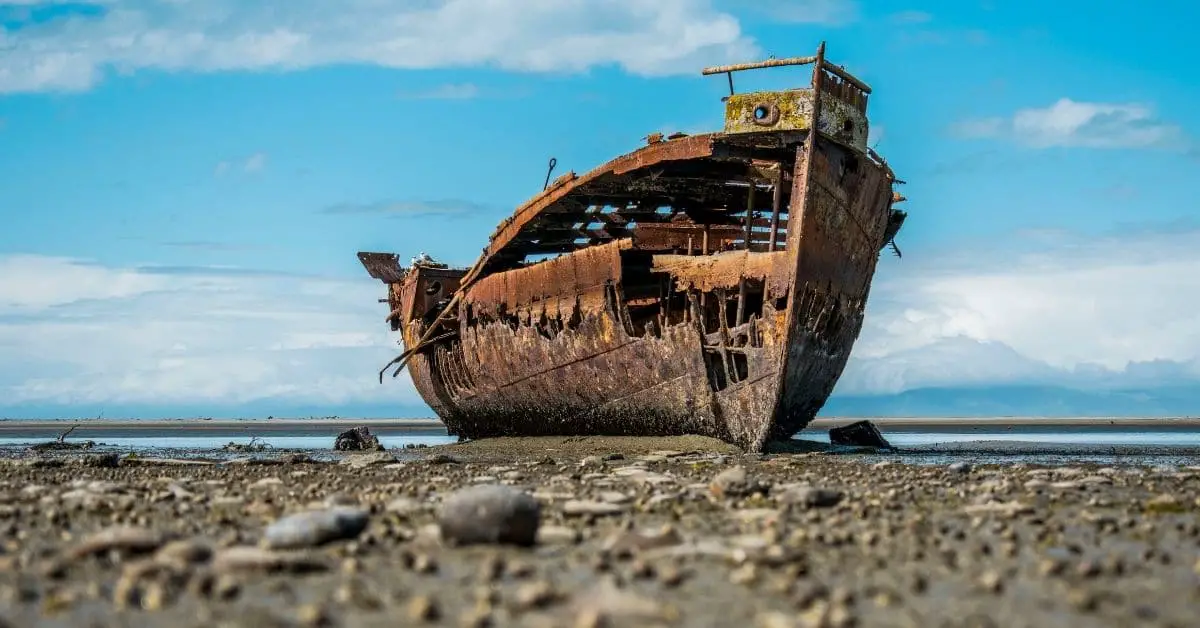 It may be an old stereotype, finding buried treasure from the sea, but there is a lot of truth to it. For example, in 2010, 350-year-old wine was recovered from a shipwreck off the coast of Hamburg, Germany.   
Imagine the many bottles of aged red wine that were discovered. Another great example is the necklace in the movie "Titanic." Searching underwater can lead to finding various items, such as jewelry, old coins, and of course, gold. You will need to research the best areas to search.
---
Goldfields
Gold nuggets are a score for the metal detectorist. Goldfields allows you to discover gold nuggets that were missed during mining.
You will need to check for access in these areas. You may be able to subscribe to a national gold prospecting association to gain the right to metal detection in these locations.
---
Digging Deeper: Can Metal Detectors Detect Gold?
---
What Are Some of the Best Metal Detectors For Finding Gold?
It can be challenging to understand which is the best metal detector for finding gold. There are so many detectors to choose from, and you need to be educated to make the right decision. The following are some of the best metal detectors on the market:
---
Minelab GPZ 7000 All Terrain Gold Metal Detector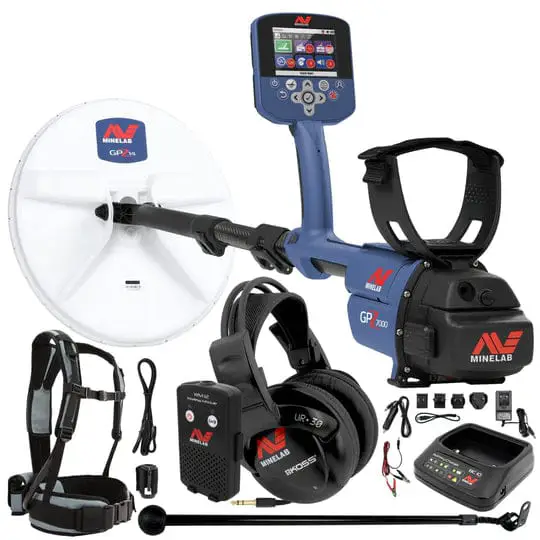 If you have money to spend and you are planning on being a serious professional metal detectorist then the best gold detector you can find is the GPZ 7000 by Minelab. This metal detector is a powerhouse that will find the gold you are seeking in any terrain you may find yourself in. If you want to own one of these metal detectors plan on flopping down around $9000 on one!
---
Garrett AT Gold
Your best bet for a premium gold detector is the Garrett AT Gold. This metal detector won't break the bank as the Minelab one would. With the AT Gold, you get an advanced metal detector that can find gold in any terrain. So if your budget is under $1000 for a metal detector then the Garrett AT Gold is the one you want!
---
Fisher Gold Bug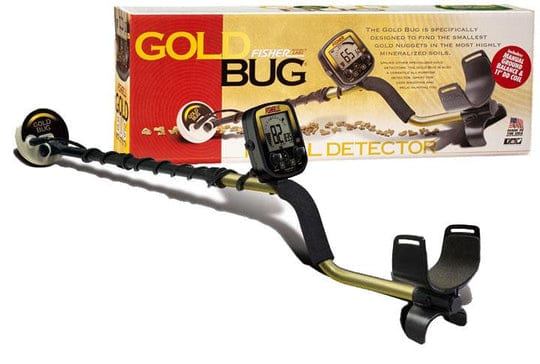 The Gold Bug by Fisher is another powerful metal detector that will find you the gold you are looking for. This is the cheapest gold detector on the list often coming in under $500.
---
Where Are the Best States to Metal-detect for Gold?
Some places are better to go, and metal-detect for gold than others. Believe it or not, some people make a career out of metal detecting, and they will often travel to find the best treasures available.
Prospects in the East are limited because most of the gold is located on private property and is too difficult to access. This situation is why the best bet for procuring gold or any other treasures is in the West.
The following include the best states to go and metal-detect:
---
Nevada
Nevada has the most gold and silver out of any state in the United States, and there are many large operational open pit mines located there. Many public lands in Nevada are available for mining. In other words, bring your metal detector and a shovel!
---
Digging Deeper: Lost Treasures of Nevada
---
California
Even though there are strict laws in this state regarding mining, it is even now one of the leading states in this country for the metal detectorist with a gleam in his eye. There are sections that are currently banned. However, you can still metal-detect in most areas.
---
Digging Deeper: Lost Treasures of California
---
Alaska
Alaska is known for its lenient restrictions on gold miners. However, it isn't very easy for many people to find places that have not already been mined and cleaned out. A lot of people find that they cannot metal-detect too much past the roads in this state. 
---
Digging Deeper: Lost Treasures of Alaska
---
Arizona
Much of the mining in this state occurs during the winter months when the weather is forgiving. Some of the best locations to go metal-detecting in Arizona include the following:
Finding train robbery treasures near Flagstaff
Between Cerro Colorado mines and the mountains
Near Tumacacori Mission for silver
Bronco Bill's embezzled treasure near Solomon
Canyon Station (the area around)
Slopes of Cerbat Mountains
Davis Mountains
Black Canyon City
Gilette, the infamous ghost town
Near New River
The state has a rich history of gold mining, and there are a plethora of areas to mine for gold. You also may be able to find ancient coins, jewelry, and old relics in the mines.
Many explorers have found gold in the desert. It is the ideal place for metal-detecting hobbyists who are searching for treasures beyond their wildest dreams!
---
Digging Deeper: Lost Treasures of Arizona
---
Oregon
Oregon is an excellent place for gold mining. Southern Oregon is well known for "pocket gold," which is commonly associated with lode gold. Most of the time, pocket gold is exceptionally localized, and pockets are mostly gold enrichments located near the surface.
---
Digging Deeper: Lost Treasures of Oregon
---
Idaho
Idaho is another good option for metal detectorists. There are literally thousands of gold mines throughout the state of Idaho. Many creeks or rivers in this state have some gold in them. Many areas with gold are a bit of a hike, but the high prospect of finding gold makes it worth the time.
---
Digging Deeper: Lost Treasures of Idaho
---
Montana
You can find gold in this state anywhere from the Continental Divide over to where the land flattens out. Gold panning on the rivers of Montana will likely deliver a good amount of gold nuggets and fine gold. A lot of gold can be found on the Missouri River, Big Hole River, and Boulder Rivers.   
---
Digging Deeper: Lost Treasures of Montana
---
Colorado
Colorado is a great state to find gold, as it is a byproduct of several copper mines, lead, and also silver mines. Colorado has many old-abandoned mines.
This state does not generally have big gold nuggets. However, there are some lode mines. You can also find gold in many of Colorado's lakes and rivers.
---
Digging Deeper: Lost Treasures of Colorado
---
New Mexico
The gold is not typically enormous in Colorado, and most mining districts only generate fine gold dust. Larger nuggets are a rarity. You will need a sensitive metal detector to find anything.
Many of the mining areas are owned by private ranches, and you will need to research wherever you are planning to metal-detect for gold. 
---
Digging Deeper: Lost Treasures of New Mexico
---
Wyoming
Most of Wyoming is not known for gold. However, the exception is the South Pass City area, one of Wyoming's infamous gold mining areas. Anything else found in this state was dispersed around the mountains in smaller increments.
---
Conclusion – How to Find Gold With a Metal Detector
There are many places that are prime spots for finding gold and other treasures. If you want to go metal-detecting, you will need to research the best places to go and what places are safe for you to conduct a legal search. There are many states that are ideal for gold mining, and the possibilities can be fruitful. All you need is a good metal detector, perseverance, and a little luck to strike gold.