Alabama, " The Heart of Dixie" as it's nicknamed was the 22nd state to be admitted to the Union on December 14, 1819. With its rich history of lost treasure, there is no wonder that we have 15 stories pertaining to lost treasure in Alabama. From lost confederate Civil War gold to lost Indian gold to plantation owners and their lost treasure we have a little bit of everything in these stories.
So get your picks, shovels, and metal detector ready as we go through the 15 lost treasures of Alabama. Maybe you could be the one who prospers from finding one of these lost treasure gems in Alabama! Here we go!
---
15 Lost Treasures of Alabama
| TREASURE | AMOUNT | LOCATION |
| --- | --- | --- |
| Jean Lafitte Treasure | $10,000,000 | Fort Morgan, Alabama |
| Lost Confederate Gold | Two wooden boxes full of gold and silver bullion and coins | Buried deep in a bog near Athens, Alabama |
| C.E. Sharps Buried Treasure | Sacks of gold coins | Near Florence, Alabama south of White's mill |
| The McGillivray Plantation Treasure | Caches of coins and silverware | 4 miles North of Wetumpka, Alabama |
| The Hardy Clemens Treasure | $100,000 worth of gold | Hardy Clemens plantation ruins near Coaling, Alabama on the shores of Big Sandy Creek |
| Lost Treasures of Dauphin Island | A treasure chest full of gold and silver | Dauphin Island |
| Jesse James Treasure Dawson Alabama | Untold amounts of treasure | Dawson, Guntersville, Gadsden, and Mentone Alabama in the Sand mountains |
| Lost Treasure of Louina | Untold amounts of gold and silver | Ghost town of Louina in Randolph County Alabama |
| Railroad Bills Lost Treasure | Untold stolen valuables and money | the caves between Atmore and Bay Minette Alabama |
| Lost Treasure In Newton, Alabama | Box full of gold coins | Newton, Alabama in Dale County |
| Henry Nunez Lost Treasure | Wine casks of gold and silver coins | N 30°30 ' 38″ W 87°26'51" which is close to U.S. Highway 90 bridge that now crosses the Perdido River |
| The John Willismith Treasure | $100,000 worth of gold | Fort Payne, Alabama |
| Levi Colbert Treasure | Gold and silver coins | Colbert County Alabama |
| The La Bellone Shipwreck | 40,000 crowns of gold and silver bullion and coins | Near the entrance to Mobile Bay near Dauphin Island |
| The Spanish Treasure of Red Bone Cave | Cave full of gold and silver bars, coins, and jewels | Underwater cave near Muscle Shoals, Alabama along the Tennessee river |
Jean Lafitte Treasure
Jean Lafitte the French Privateer and Pirate is said to have spent a considerable amount of time visiting Fort Morgan, Alabama.
Jean and his older brother Pierre stole a lot of loot over the years in and around the Gulf of Mexico in the early 1800s. They were active in Louisiana, Texas, Florida, and Alabama.
Rumor has it that with Lafitte spending so much time at Fort Morgan he could have buried a worth of $10,000,000 there. That is a crazy amount of money even by today's standards. If it's there I'm all for digging it up.
---
Looking For a Top Rated Metal Detector That Won't Cost You Thousands of Dollars but works like a $2000 machine? Then you will want to check out the Garrett AT Pro. This Metal Detector Has all the top features you would expect in a quality metal detector. Check it out today it's available on Amazon!
---
Lost Confederate Gold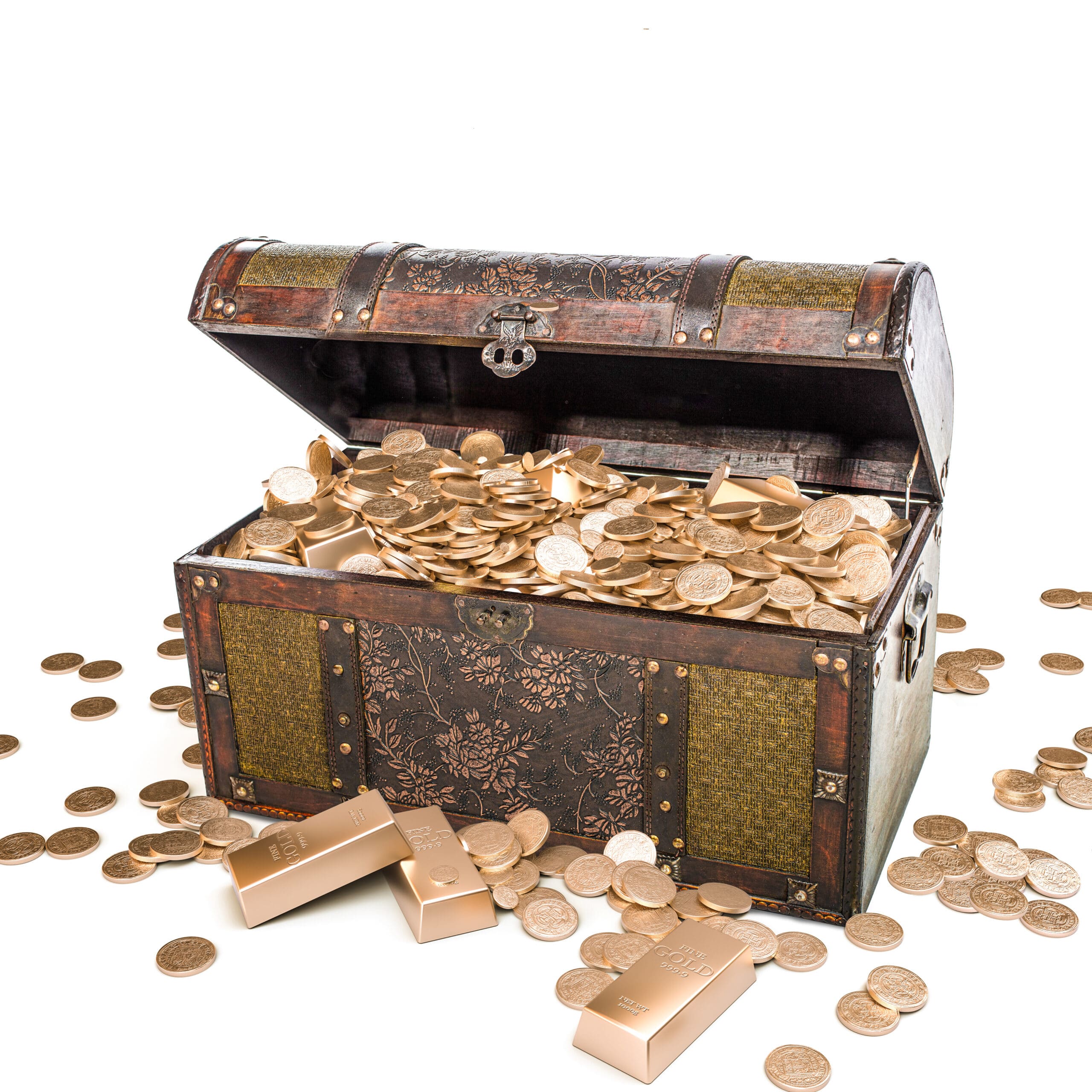 A rich man named Hansen was a Confederate sympathizer who wanted to financially help the Confederate economy that was falling apart at the end of the Civil War. Hansen and some other Alabama citizens raised quite a bit of capital in the form of gold and silver bullion and coins. They filled two wooden boxes full. These were enormous-sized boxes measuring from 3′ deep x 2′ wide x 4′ long.
Union forces were strong in the area north of Alabama so Hansen and two confederate soldiers decided to take the two boxes of treasure to Columbia where General Hood of the rebel troops was held up. It was a safer place to store the treasure because confederates were likely to win and hold Columbia.
Hansen and the two soldiers went on their way dressed as farmers. They loaded the two boxes of treasure onto two wagons and headed for Columbia. They also covered the boxes with straw and fertilizer to conceal the treasure within.
The Wagons Get Stuck
While on the route to Columbia the wagons and horses started to get bogged down on the marshy ground 4 miles North of Athens, Alabama. They tried to get the horses and wagons out of the swampy area but the load was too heavy and the wagons got stuck.
Union soldiers happened by and demanded that Hansen and his men unload the cargo in their wagons because they became suspicious that the cargo in the wagons might be guns and ammunition.
Hansen ended up killing one of the Union scouts. Two more Union soldiers were killed along with the two rebels that had been with Hansen. Hanson wounded the last Union soldier but he got away.
Hansen Continues on Alone
Hansen now alone with the two wagons of treasure knowing that the soldier would soon return with more union troops decides to use the horses to overturn the wagons into the deep swamp. The two wooden boxes full of Confederate gold fell out of the wagons and sank quickly into the mud.
Hansen then used the horses to trample the boxes deeper into the mud. He put the wagons back up to make it appear that confederate troops had come by and took the contents of the wagons with them. He took the bodies of the Confederate soldiers with him.
After a long day traveling Hansen ended up at a friend's home. He told his friend all about the story of the two wagons, treasure, and the fight with the Union soldiers. Hansen stayed with his friends for a few days hiding under the floor when Union Soldiers would come by.
One day a rebel soldier came by and Hansen decided to lead him to the lost treasure so they could possibly retrieve it. They never made it. The Union Cavalry came upon them and they were both killed.
Hanson's Friend Tries to Find The Treasure
Now only Hansen's one friend knew about the treasure but his friend was arrested and charged with harboring a fugitive. He ended up in prison until the end of the war.
He tried to locate the treasure but the landscape had changed so much over the years. So with no luck finding the treasure he packed up and moved to California. Those two boxes of gold could still be buried deep in that bog near Athens, Alabama
C.E. Sharps Buried Treasure
---
This story takes place around Florence, Alabama. A man by the name of C.E. Sharps bought a mill there called White's Mill in 1897. Mr. Sharps became rich after owning the mill. It is said that he would only accept gold coins as payment for the ground corn and flour that he sold.
C.E. Sharps had a nephew named Grady Sharps who witnessed his uncle go into his 100 acres of forest that he owned south of Whites Mill.
Mr. Sharps would take a shovel and sack with him on these treks into the woods. When he would return he wouldn't have the sack with him. This made Grady think that his uncle was burying the sack full of presumed gold coins in various places in the woods.
You see people didn't trust the banks back then because they were often robbed and the insurance programs of the Federal Government were not that good.
C.E. Sharps ended up falling off the mill's roof when he was doing repairs in June of 1899. He landed in a swamp and drowned because he couldn't swim. His nephew Grady tried to find the gold caches that his uncle had presumably buried in the woods. But with 100 acres to cover and now metal detectors back then it was never found.
---
The McGillivray Plantation Treasure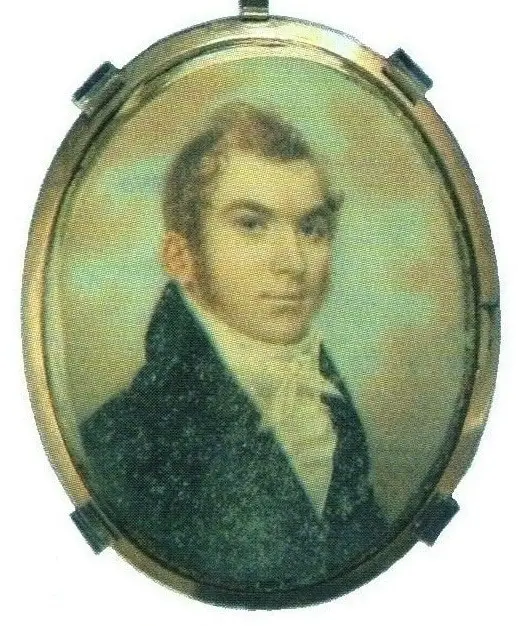 Lachlan McGillivray was a wealthy fur trader back in the mid to late 1700s. He immigrated here from Scotland. He also owned two plantations outside of what was called Savannah now central Alabama. The plantations were called Vale Royal and Springfield.
A battle took place on one of his plantations in central Alabama in October 1779 and the plantation was destroyed. The ruins of the plantation still remain to this day. There are rumors that caches of coins and silverware are buried on and around the plantation ruins.
The McGillivray plantation ruins lie 4 miles North of Wetumpka, Alabama. So if you are ever in that area you might want to have your metal detector and shovel ready because there might be something worth finding buried in the ground there.
---
The Hardy Clemens Treasure
A man named Hardy Clemens who was a rich businessman, politician, and farmer bought a few acres of land in Coaling, Alabama on the shores of Big Sandy Creek in 1845. Hardy grew his small acres of land into whopping 9000 acres by 1850. He was then valued at $300,000 which made him a wealthy man, to say the least!
The story has it that Mr. Clemens buried $100,000 worth of gold on his property because he was worried about losing it. You see the Civil War was going on and many plantation owners were worried that their wealth would be looted if Union soldiers came around. So many of them buried their gold and silver for safekeeping.
Clemens owned many slaves so he was worried they would tell any soldiers that came by where the buried treasure was. So Hardy decided to bury the treasure late at night when everyone was asleep.
There are many different stories of where on his plantation the gold was hidden. Some say he buried his gold on his pig farm. Others suggest he buried it underneath his home or by the cotton gin. And some say it's buried amongst the slaves in the graveyard on the property.
Hardy Clemens died in 1863 leaving no trace of where he hid his treasure. He didn't even tell his son. There are a few instances of the plantation ruins that still remain to this day including the spring where the cotton gin was. A big oak tree stands where his house was. Bushes envelop the pig farm, and the cemetery is wooded over.
---
Lost Treasures of Dauphin Island
One of the first settlements of Alabama is called Dauphin Island. This little island has been cut off from the outside world until just recently when a bridge was built that goes from the mainland of Alabama across the Mississippi  Sound to Dauphin Island.
This small island holds many lost treasure stories. There are stories that the Islanders tell of buried pots, jars, and treasure chests full of gold and silver. There is also a story of a cross embedded with jewels that were put in a well by pirates that never came back to claim it.
Also, a Spanish galleon ship broke up near the east end of Dauphin Island in 1801. The crew members that survived and made it to shore said there was a million dollars worth of gold and silver aboard. I would keep a close I on the eastern shore of Dauphin Island. It definitely would be worth taking a metal detector to the beach.
Dauphin Island held many camps over the centuries including a British army camp, a Spanish army camp, a Federal army camp, and a French army camp. So as you can tell it was a great hiding spot for soldiers.
If you ever get out to Dauphin Island speak with the natives there and they will tell you about all the history and treasure stories that went on on the island. It would be a great place to find all kinds of history and relics that might still be strewn about by all those army camps.
---
Jesse James Treasure Dawson Alabama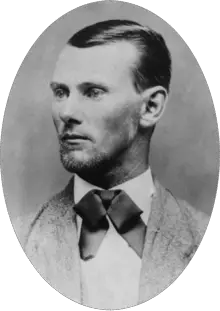 Jesse James the legendary outlaw of the west and in those days Alabama was considered out west had hideouts in and around the areas of Dawson, Guntersville, Gadsden, and Mentone Alabama in the Sand mountains.
So with Jesse James spending time and hiding out, it's only natural that many believe that he would have buried treasure in and around these areas of Alabama.
---
Digging Deeper: Lost Treasures of Oklahoma
---
Movie: American Bandits: Frank & Jesse James

Movie Type: Western

Starring: George Stults, Peter Fonda, Tim Abell

Year: 2010

Directed By: Fred Olen Ray

Distributed By: Tesara Entertainment
---
Lost Treasure of Louina
Louina by all accounts was a wealthy Indian woman. She made her money by running a trading post and she was one of the only Indian women to have owned slaves.
A town was named after her that once was one of the largest towns in Randolph County Alabama. The town of Louina grew to 2,500 residents with 30 homes, two churches, two schools, eight stores, and even a Masonic Lodge. Back in the 1800s that made for a huge town. The town of Louina lasted from 1834-1902. Today the town has only two homes standing that are in use.
Louina was forced to leave Alabama during the Trail of Tears and sold her trading post Isham T. Weathers. The story goes that when she was forced to leave she had so much gold and silver her horses couldn't carry the load so she was forced to bury the gold and silver where she stood.
Many attempts at recovering her gold and silver cache have come up empty. So if you're in Randolph County Alabama look up that old ghost town that was once called Louina. The entrance of the town has a historical marker at the entrance that explains the town's history. Louina's gold and silver could still be buried under the ground in that old ghost town!
---
Railroad Bills Lost Treasure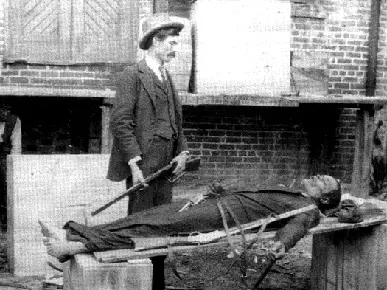 Railroad Bill real name Morris Slater was a black train robber, murderer during the late 1800s. He was very skilled at evading the police. The folk ballad by Lonnie Donegan was named after him.
Morris started robbing trains because he was angry with the Louisville and Nashville railroad because a brakeman found him on a train ride that was headed for Mobile that he didn't pay for. The brakeman subsequently threw him off the moving train. His anger turned to crime and robbing the L&N trains was the outcome.
By all accounts, he stayed by the tracks between Atmore and Bay Minette Alabama stealing from the trains every chance he got. Morris was formerly a skilled circus performer and had an athletic build which made getting on off trains a breeze.
Railroad Bill finally met his doom when a $500 reward was issued for him dead or alive. Many posses were formed looking for Railroad Bill. On March 7, 1896, he was in a general store in the town of Atmore, Alabama. While sitting at the store Morris Slater was gunned down by Constable Leonard McGowin and some other posse members.
Some people speculate that the valuables and money that railroad Bill stole during those 6 years of robbing trains could still be hiding in the caves between Atmore and Bay Minette Alabama!
---
Lost Treasure In Newton, Alabama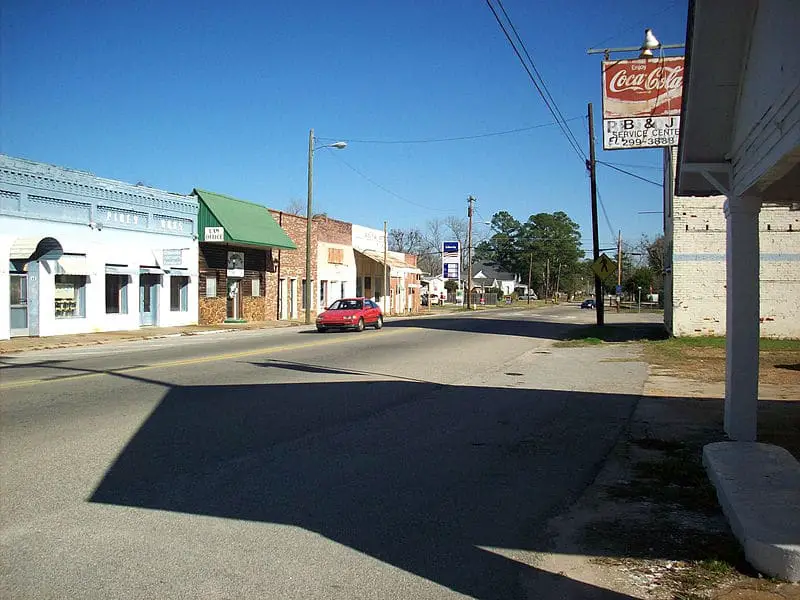 Newton Alabama in Dale County came under attack by the 1st Florida Calvary that was led by former Confederate captain Joseph Sanders who lived in Dale County. The attack happened in March of 1865.
The townspeople decided to defend Newton but were worried that if they got defeated that the town's treasury would be looted. So they filled a strongbox full of gold coins that the town had stored up as the treasury.
They picked 3 men to bury the box full of gold coins somewhere near the courthouse. As fate has it the 3 men that buried the gold ended up dead after the attack. No one else knew where the box was buried and it hasn't been found to this day.
---
Henry Nunez Lost Treasure
Henry Allen Nunez was an early-day entrepreneur. In his early years, he was a sailor with the pirate Jean Lafitte. He came to Alabama in 1815 and set up a ferry for crossing the Perdido River that has banks of the Alabama and Florida side.
Henry knew he could make a fortune with his ferry because the Perdido River was a popular crossing spot for people going from Alabama to Florida and vice versa. But during heavy rains, the river would rise fast and recede slowly so during those times people could not cross. Having his ferry there solved this problem. The Nunez Ferry ran for 47 years from 1815-1919.
Nunez being a former pirate had plenty of money stored up so he was able to save most of the money earned from the ferry. He is said to have stored the gold and silver coins that he got from the Ferry goers in wine casks. He would then bury the wine casks in various areas around his homestead.
The ferry was used by Confederate and Union troops during the Civil War. He allowed both sides to use the ferry free of charge in hopes that he would be allowed to continue his ferry operations.
Henry's Treasure is Compromised
One day a Union Officer became privy to Henry Nune and his buried treasure. The officer brought troops to Henry's home in the hopes of getting Henry to tell them where his treasure was hidden. Henry refused and was subsequently strung up to a tree and whipped.
Henry's wife gave in and told the soldiers where one of the wine casks was buried. The Union soldiers dug up the cask and went and spent the money in Mobile, Alabama. As soon as they spent all the gold and silver they came back for more.
Henry refused to tell the soldiers where the treasure was and was beaten again. His wife gave in again and told the soldiers where another cask was buried. But this time Henry died from being beaten. He also contracted pneumonia and had an infection that contributed to his death. His wife sold the ferry and went to live with relatives in Georgia.
It is said that some of those wine casks of gold and silver coins are stilled buried near his home. The whereabouts of his home are under debate. Some think it's on the Alabama side while others say it's on the Florida side. Treasure hunters in the area believe his house was located at the following coordinates: N 30°30 ' 38″ W 87°26'51" which is close to U.S. Highway 90 bridge that now crosses the Perdido River.
The John Willismith Treasure
I'm not sure of the accuracy of this story but here it goes. John Willismith was a rich businessman who lived in Fort Payne, Alabama. He practically owned half of the town of Fort Payne. It is said that John Buried $100,000 worth of gold there.
Knowing that he was wealthy and owned half of the town the legend has it that the gold could be buried anywhere in Fort Payne.
---
Levi Colbert Treasure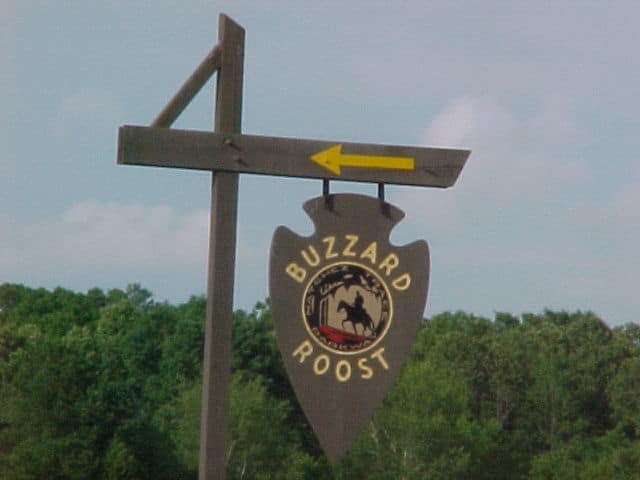 Levi Colbert who lived from 1759 to1834 was the bench chief of the Chickasaw Nation. He ran an inn and Ferry that became known as Buzzard Roost in 1801.
Levi and his brother George were interpreters and negotiators that worked with U.S. Indian Agent John Dabney Terrell Sr. of Marion County Alabama. They worked hard to get good lands out west which the U.S. Government was trying to move them to. This ended in the Trail of Tears that forced the Indians out.
Long story short it is said that Levi Colbert buried some of his savings from the inn and ferry operations in what is now Colbert County Alabama. The gold and silver coins are said to be buried east of his old homestead.
The La Bellone Shipwreck
La Bellone was a French merchant ship that was in the area of Dauphin Island to pick up merchandise from the French Colonials in Louisiana. She would then sail the goods back to France.
She was a cargo ship that held deer hides, beaver pelts, tobacco, and 40,000 crowns of gold and silver bullion and coins. La Bellone ran aground at the entrance of Pelican Bay in September of 1724 which is on the east end of Dauphin Island.
Captian Seigneur de Beauchamp was able to get her anchored in the harbor without any damage. He waited there until spring and set off to sail back to France at the beginning of April 1725.
La Bellone didn't make it and sank near the entrance to Mobile Bay near Dauphin Island. Three children and two men drowned but the rest of the passengers were saved by a brigantine sailboat that was nearby. All the merchandise including the gold and silver bullion and coins sank with the ship. The French officials seemed La Bellone unsalvageable and didn't attempt to recover the lost cargo.
Dr. Clive Cussler a historian attempted to find the wreck of La Bellone in September 1989. They think that they found what could be the wreck site but they didn't attempt to salvage her. The wreck is still there and its treasure is waiting to be recovered!
---
The Spanish Treasure of Red Bone Cave
The story of this lost treasure dates back to 1540 when the Spanish explorer Hernando De Soto was in this part of the New World.
The legend states that DeSoto and his men can't to the Bay of Espiritu Santa which is now Tampa Bay Florida. De Soto and his army of men some 600 plus came to the Sacred mountain City of the Cherokees. They fought with the Indians and ended up taking their gold and jewels and then going onto Alabama.
Winter was approaching so De Soto and his men set up camp until spring. De Soto demanded that the Chicksaw Chief who had a camp nearby furnish him with squaws  for his trip into Mississippi. The Indians thought this request to be outrageous and attacked De Sotos camp. De Soto and his men fled and left the treasure they had stolen from the Cherokees behind. De Soto ended up dying of fever.
The Chickasaw Chief and some of his braces took the treasure the Spaniards had left behind and hide it in a big limestone cave which was located on the northern bank of the Tennessee River.
Treasure Found 180 Years Later
In 1720 there was a trapper that came to the Chickasaw village. He wanted to trap game on the tribal land so he asked the chief permission. The Chief agreed but he had other intentions as well. The chief had a daughter that he wanted to be married off so that he could have a male offspring to carry on as chief when he died.
The daughter didn't want anything to do with the braces that her father presented to her but she had an infatuation with the white trapper who recently came around. The chief wanted him to marry his daughter.
One night two braves took the trapper, tied his hands and feet, and blindfolded him. They ended up in a large cavern and when they took the blindfold off of the trapper he saw that the cave was filled to the ceiling with gold and silver bars, coins, and jewels. The chief said that he could have all the treasure if he would marry his daughter.
The trapper ended up not marrying the chief's daughter and he went away freely although he killed two braves to make sure he was able to leave. He went to Fort Rosalie and told a friend about the treasure. He and his friend decided to head out to recover the treasure. They searched and searched for months coming up empty-handed so the trapper's friend gave up and went back to Fort Rosalie.
Trapper Returns To Marry Chiefs Daughter
The trapper returned to the Chickasaw camp and married the daughter of the chief but her father had disappeared and no one in the village seemed to know where the cave was that held the treasure.
Over the years the trapper kept trying to find Red Bone Cave and the treasure without avail. So the treasure has never been found. It's still hidden in a limestone cave called Red Bone.
If you are ever in Muscle Shoals, Alabama along the Tennessee river you might want to take a look around for limestone caves although the Red Bone cave is more than likely underwater now and you will need to bring your scuba gear and do some underwater metal detecting.
---
Is There Treasure Waiting For You In Alabama?
Well, there you have it the 15 lost treasures of Alabama. There are many lost treasures and legends of Alabama and I encourage you to visit this state and enjoy the rich history that Alabama presents. Keep in mind most of these lost treasure stories have been handed down by word of mouth over the centuries. Many names and records have been lost to time.
Also, keep in mind whenever you want to go metal detecting make sure you know the laws of the state in which you are digging in and always ask permission before metal detecting on any private property. Many of these treasures are now on private land or owned by the federal or state government. So do your due diligence before going on your treasure-hunting expeditions.
Searching for more lost treasure? Then check out 14 Lost Treasures of Wisconsin.
I hope you have found this article of interest and if you have any questions or comments feel free to leave them in the comments section below. Until next time Happy Treasure Hunting!