If you are looking for information about metal detecting in West Virginia then you are in the right place. In this guide you will learn everything you need to know about the metal detecting laws, places to metal detect, places to stay, and other important information in regards to metal detecting in West Virginia.
West Virginia is full of recorded history from the early colonial era to the Revolutionary and Civil War eras to the founding of America. Many historical events have taken place in this state and you are sure to find something interesting buried here.
There are a plethora of lost treasures awaiting discovery in the Mountain State. There is a list at the end of this guide with some of these lost treasures. You will also learn what, the best metal detector to use when metal detecting in West Virginia along with other equipment you will find that comes in handy when searching for relics of the past.
So if you plan on taking a trip to West Virginia and bringing your metal detector along to do some treasure hunting then you will want to read and bookmark this guide. Without further adieu, I present Metal Detecting in West Virginia Complete Detectorists Guide!
---
Metal Detecting In West Virginia: Where to Start?
Before you do any metal detecting and treasure hunting in West Virginia you will want to learn about the laws that are associated with metal detecting in this state.
What Is The Metal Detecting Laws In West Virginia?
Although there are no particular laws about metal detecting in West Virginia there are a few acts and statutes that have been put in place in the United States and West Virginia that protect artifacts and archeological sites of West Virginia and every other state of the Union. There are two main laws that pertain to archeological sites and artifacts that I will explain below. There are also two laws in West Virginia that pertain to archeological, historic, and prehistoric sites and the digging and removing of artifacts.
---
Antiquities Act of 1906
The Antiquities Act of 1906 was signed into law by President Theodore Roosevelt. This law was put into place to protect the looting of Indian artifacts that were being done mostly in the western United States at the time. Because of this law, you are not allowed to remove any artifact from State or Federal Lands that's more than 100 years old.
ARPA act of 1979
The ARPA act of 1979 or Archaeological Resources Protection Act is the main law you need to abide by when metal detecting in West Virginia. It essentially states that you will not disturb, remove or desecrate any known archeology site on Federal Lands and Native American Lands of the United States. So this act pertains to every state in the Union. All other laws described below follow the ARPA act of 1979.
---
West Virginia Archeological Law
There is a West Virginia law that pertains to the protection of archeological sites. Its WV code citation §20 – 7A-5 Section Title: Archeology; permits for excavation; how obtained; prohibitions; penalties. The code basically says that it is unlawful to excavate, remove, deface or destroy any known burial ground, historic or prehistoric ruin, archaeological or paleontological which includes any saltpeter workings, bones, fossilized footprints, relics, inscriptions, or any like features found in caves.
The code goes on to say that you can apply for a permit if you plan on doing any archeology, excavation, or removal of any of those things I described above. The law also states that the permit issued will be for a two-year period and can be renewed at the end of the two-year period.
If the above law is violated the person could be forced to pay a fine between $100 and $500 and possible jail time up to 6 months. So suffice it to say knowing this law is important before you go digging around any protected archeological or historic landmarks or sites.
---
National Historic Preservation Act (NHPA) of West Virginia
This West Virginia law is WV code citation §29-1-8b entitled: Protection of Historic and Pre Historic Sites; Penalties. This law is short and pretty much self-explanatory. It essentially states that historic and prehistoric landmarks, sites, and districts on lands owned or leased by the state of West Virginia shall not be disturbed or destroyed. If you violate this law it's considered a misdemeanor and you can be fined up to $500 and or put in prison for up to six months.
---
Digging Deeper: Legal Metal Detecting: Do You Need a License?
---
Can You Metal Detect In New River Gorge National Park?
You might be wanting to visit New River Gorge National Park on your visit to West Virginia and wondering if you can metal detect there?
Unfortunately metal detecting is not allowed in New River Gorge National Park. As a matter of fact metal detecting or evening having an operational metal detector with you is not allowed in any National Parks across the country.
If you are caught metal detecting in a National Park you could be fined up to $10,000 and serve possible prison time for it is considered a felony to metal detect in a National Park. My advice? Don't attempt it!
---
Is There Gold In West Virginia?
If you are interested in gold prospecting when you are visiting West Virginia then you are probably wondering if there is any gold to be found in West Virginia?
There is very little gold to be found in West Virginia. If you pan for gold in the rivers and streams of West Virginia you may find minute amounts of gold such as gold specks that have been reported to have been found in the state. There are no large amounts of gold in the quartz here and there are no commercial mining operations going on in West Virginia.
So you probably want to keep your gold prospecting equipment at home but you may find gold in other forms such as gold coins, jewelry, or gold bars if you come across one of the lost treasures of West Virginia! With the amount of history and people that have graced this state, you have a good chance of finding one of these other types of gold with a metal detector! If you are mainly looking for gold coins, jewelry, or gold bars then I would suggest getting a good gold detector like the Garrett AT Gold.
---
Digging Deeper: Metal Detector vs. Gold Detector
---
What Are Some Items That Can Be Found Metal Detecting in West Virginia?
There are a number of items that you might find while metal detecting in West Virginia. You could possibly find lost jewelry and coins. Many soldiers traveled and camped in West Virginia during the Civil War so you might come across some Civil War relics like bullets, weapons, uniform buttons ect. The possibilities are endless!
---
Metal Detecting Clubs In West Virginia
The only club that I could find for metal detecting in West Virginia was on Facebook and it's called Eastern Panhandle Metal Detecting and Treasure Hunting. You can check out their Facebook page here.
The only other organization remotely close to a metal detecting club is the Preservation Alliance of West Virginia or (PAWV)
---
Where Are The Best Places to Metal Detect In West Virginia?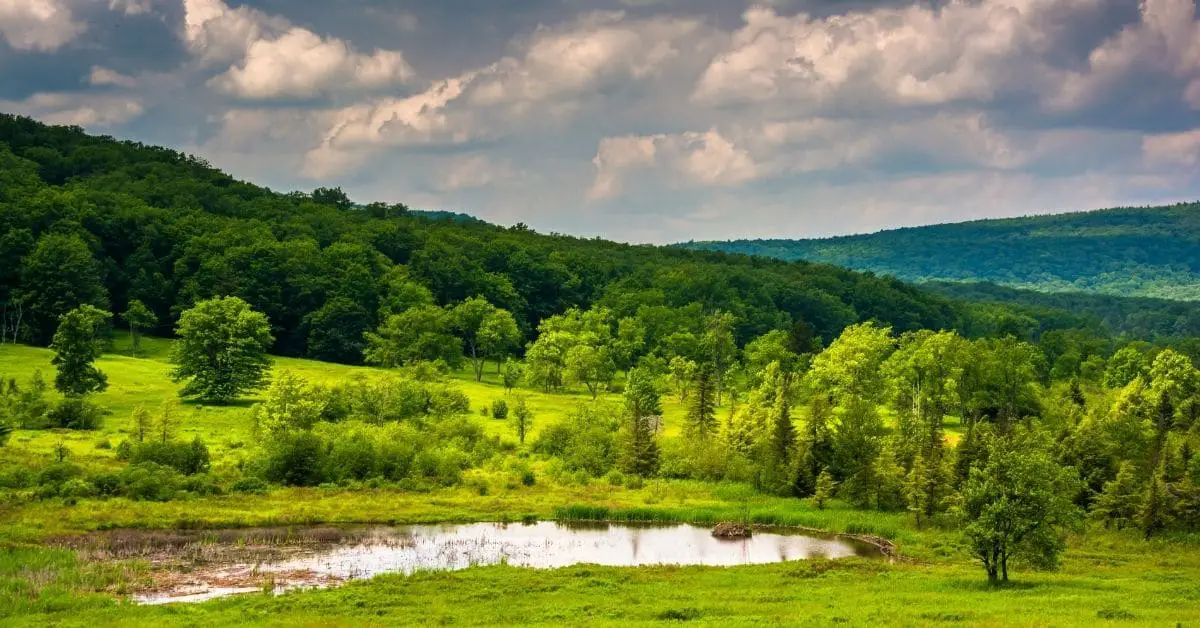 Now you are probably wondering where are some of the places that I can metal Detect in West Virginia. Before metal detecting anywhere other than your own land make sure you gain permission. You are allowed to metal detect in National Forests and some State Parks.
That being said you will need to be mindful of the land and make sure not to disturb any known archeological sites, paleontological sites, or historic or prehistoric landmarks. And if you find anything of significance like artifacts you need to leave them where you found them and contact the park authority.
Here's a list of some state parks that you can ask permission to metal detect at. Make sure you follow all the rules and regulations of the park.
Coopers Rock
Babcock
Cacapon Resort
Berkley Springs
Lost River
Blackfalls River
Chief Logan
Tygart Lake
Pipestem Resort
Canaan Valley State Park
Stonewall Jackson State Park
Here's a list of the National and State Forests in West Virginia that you can request permission to metal detect in.
Bear Rock Preserve
Panther State Forest
Monongahela National Forest
Kumbrabow State Forest
Greenbriar State Forest
Coopers Rock State Forest
Kanawah State Forest
Other than the places I list here you can ask around when you are in WV about any old mining camps or Civil War camps that were in this state. From what I hear there are a lot of Civil War relics to be found in WV.
---
What's The Best Metal Detector to Use In West Virginia?
The best metal detector to use for detecting in West Virginia would be the Garrett AT Pro.
You more than likely are wondering what is the best metal detector to use in West Virginia. My answer is to get yourself the Garrett AT Pro. The main soil type of West Virginia is Monongahela. This soil type is well-drained and very deep soil. The Garrett AT Pro can easily locate lost treasure and relics through this type of soil.
The AT stands for all-terrain which makes the Garrett AT Pro suitable for metal detecting in all soil types. This metal detector also has many of the features that the more expensive metal detectors have except it's at a much lower price point. So if you are serious about metal detecting and want a machine that can do the job most anywhere then the Garrett AT Pro is the way to go. You can find the AT Pro on Amazon for under $600.
---
What Other Equipment Do You Need to Metal Detect In West Virginia?
Along with a great metal detector, you will want to have a pinpointer to help you save time digging because if you can find the approximate spot where your treasure is buried it saves you from digging more or larger holes. Since West Virginia is a mountainous state you will want to pack some comfortable hiking boots and maybe rock climbing equipment if you plan on doing that kind of activity.
If you have a heavy metal detector you will want to have a good metal detecting harness to relieve your back of any undue strain that could be caused by hours of toting a heavy metal detector around. Also, consider a good waterproof pair of headphones that will help you hear the light tones that your metal detector will give off when it hits a target.
Bring along an extra battery and battery charger for your metal detector batteries so you can swap them out when they are running low. Also, don't forget extra batteries for your pinpointer as well. A sand scoop and digging tools are also a must-have when metal detecting.
---
Where To Stay When Visiting West Virginia?
If you are planning a trip to West Virginia then you will want to know what some of the best places to stay are in this state. The following is a list of the best resorts to stay at while in West Virginia.
The Resort at Glade Springs
The Resort at Glade Springs is an excellent place to stay. It's only an hour from historic Charleston in the Appalachian Mountains. There are over 200 rooms to choose from plus houses, villas, and lodges that will help you make West Virginia home during your stay.
---
The Greenbrier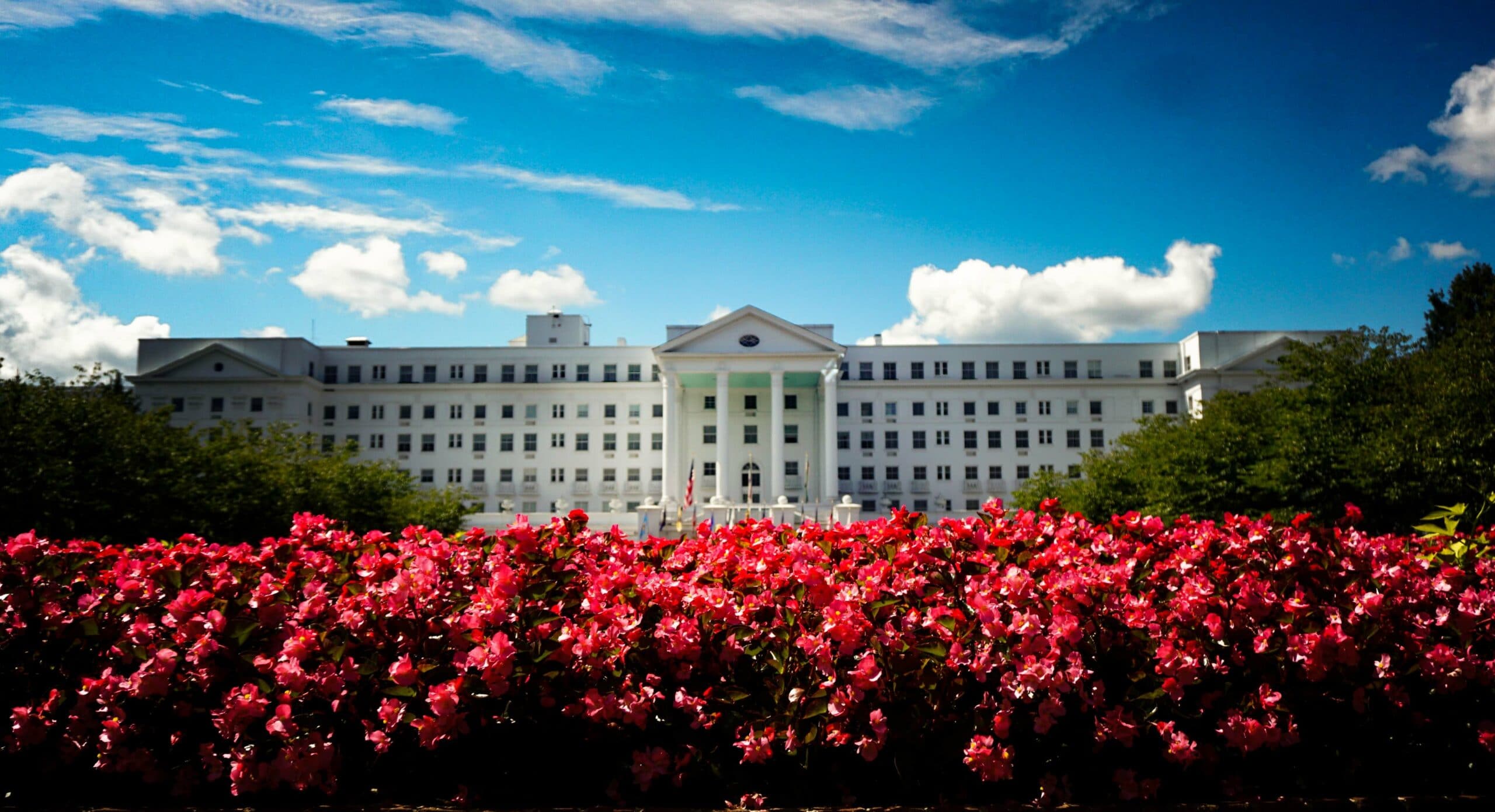 You might have heard about the Greenbrier Resort. 26 American Presidents have been here along with royalty and celebrities. So you know it must be an excellent resort to stay at. Although the price tag might be prohibitive for some folks. This resort was established in 1778 right after the founding of the United States! Beautiful resort with a lot of history behind it.
The Greenbrier sits on 11,000 acres on a mountain in WV. There are over 200 rooms to choose from plus 36 suites, and 96 guest and estate homes. This resort/hotel is considered one of the finest in the world and is a National Historic Landmark.
---
Mill Creek Luxury Cabins
Looking to spend your vacation in the New River Gorge area of WV. If so you will want to consider staying at Mill Creek Luxury Cabins. These cabins are situated in the middle of the New River Gorge and after a long day of activities, you can relax in the Mill Creek hot tub they have. All the luxuries of home in the center of New River Gorge.
Stonewall Resort
The Stonewall Resort is located in beautiful Stonewall Jackson State Park. This resort features an AAA Four Diamond Adirondack-style lodge, comfy cottages, and the Stonewall camp. All the comforts of home in the middle of the beautiful natural scenery that West Virginia has to offer. You will enjoy your stay here while hiking, fishing, or kayaking. There are also boat tours you can take on the Little Sorel.
Oglebay Resort
Stay in comfort at one of the 258 rooms of the Wilson Lodge that the Oglebay Resort has to offer in Wheeling WV. This resort was the original summer home of Earl Oglebay one of the owners of the Oglebay Norton Corporation which was an ore mining company that operated ships on the Great Lakes. So there is a lot of history behind this resort.
While there you will want to visit the Oglebay Institute Mansion Museum. You will also be able to bask in the beauty of the 1700 acres that surrounds the resort. There are four golf courses, an aerial adventure course, and even a zoo at the Oglebay Resort! Fun for the whole family.
---
Canaan Valley Resort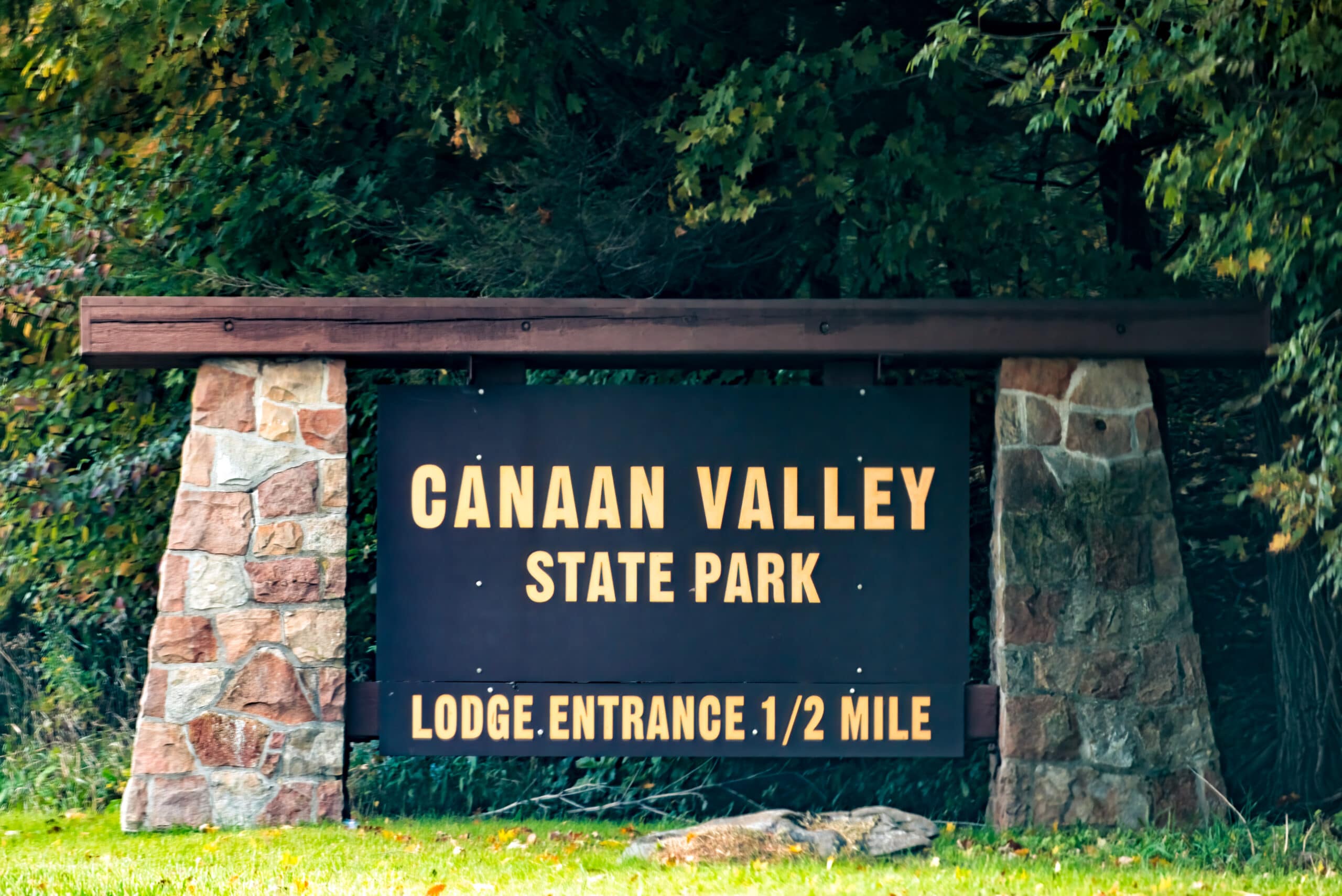 This resort lies in the mountains overlooking the Canaan Valley of West Virginia. You can either stay in one of their luxury lodge rooms, camp, or rent one of their cabins. Plenty of things to do in this beautiful area of WV like take advantage of the hiking and biking trails. You can also take part in the clay shooting range that's onsite or play tennis or miniature golf.
At the end of a long and fun-filled day relax in the whirlpool or take a swim in the indoor heated pool at the resort.
These resorts are just a few of the places you can stay while in West Virginia. There are many more hotels, resorts, cabins, and lodges to choose from all over the state.
---
Is There Any Lost Treasure In West Virginia?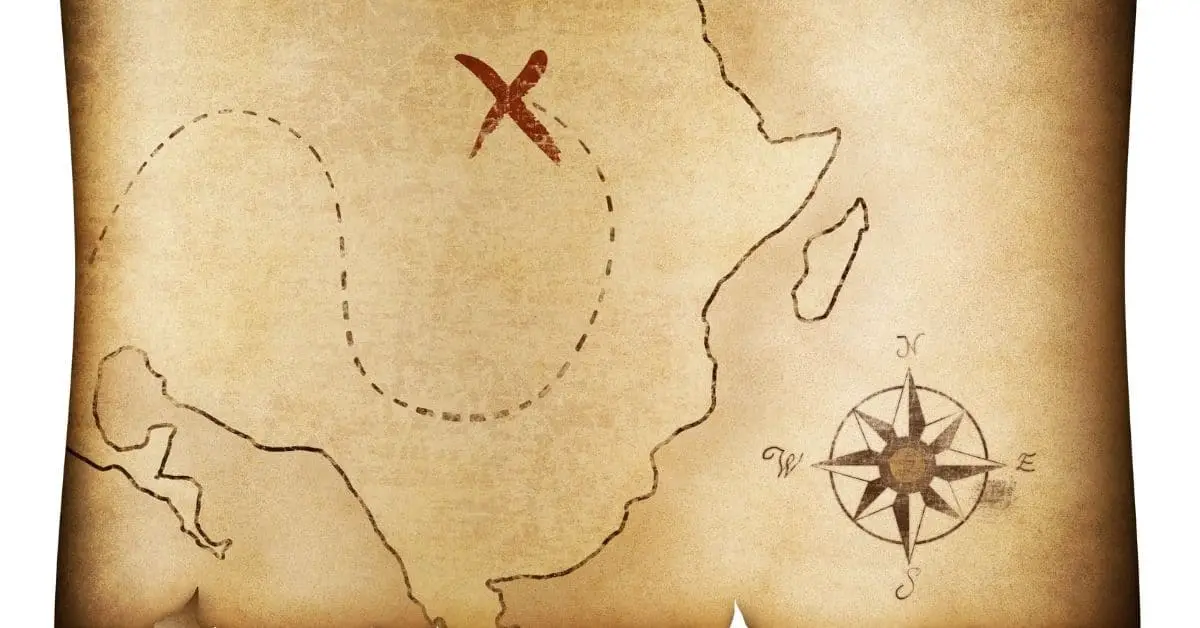 Yes, West Virginia is full of lost treasure that's awaiting discovery. In the following, you will find a list of some of West Virginia's most famous lost treasures. If you are interested in the full story of these treasures then you will want to check out our article about the Lost Treasures of West Virginia
---
Buried Gold and Silver Coins Buried Near Charleston
A fortune in gold and silver coins is said to be buried in an old burial ground in Charleston, WV.
---
Silver Coins Wash Ashore Near Paden City
Beachcombers have been finding silver coins on the south bank of the Ohio River near Paden City, WV. Treasure seekers believe these coins are coming from an old steamboat wreck.
---
Lost Carpenter Farm Treasure
A farmer Samual Lawson is said to have buried $2000 in silver and gold coins on the Carpenter Farm which was located near Bear Fork about 9 miles east of Grantsville, WV in the 1930s.
---
During the Civil War Confederate, Thieves are said to have secreted $40,000 in gold in a cave on the northwest side of South Branch Mountain near Helmick Rock south of Moorefield, West Virginia.
---
Lost Jonathan Swift Treasure
An unknown amount of silver bars and coins are said to be hidden in a cave at the headwaters of the Buckhannon River where the old Seneca War Trail crosses.
---
Dennis Atkins Buried Gold Coins
$200,000 in gold coins are said to be buried on the east bank of the Tug Fork River just north of Kermit, WV near a toll bridge.
---
The Doll House Treasure
$330,000 is said to be buried in Southeastern Upshur County close to Bear Camp Run and the left fork of the Buckhannon River in West Virginia.
---
Moishe Edelmans' Buried Treasure Chests
Four treasure chest filled with gold and silver coins is supposedly buried somewhere along the banks of the Laurel Fork Creek in the Appalachian region of West Virginia.
---
Revolutionary War Veterans Buried Gold
An Iron Kettle filled with gold and silver coins is said to be buried near the town of Shepherdstown, West Virginia.
---
Buried Union Payroll Near The Guyandotte River
An unknown amount of gold is said to be buried along the Guyandotte River near Chapmanville, West Virginia.
---
Conclusion: Metal Detecting In West Virginia
Well, that concludes this guide to metal detecting in West Virginia. Now you should have a good idea of the laws you should abide by while metal detecting in WV. You also have a list of places where you can go treasure hunting and 10 of West Virginia's famous lost treasures that you could possibly go searching for. And you now know a few resorts you can stay at while you visit this mountainous beautiful state as well as the best metal detector to bring along on your trip.
If you have any questions or comments or experience metal detecting in West Virginia feel free to leave them below. Until next time Happy Treasure Hunting!
Cory Haasnoot is an author, entrepreneur, metal detecting enthusiast, antique, coin collector, and founder of Treasure Seekr.