Pirate treasure stories are what makes for a great lost treasure tale. Connecticut has its share of lost pirate treasure stories to tell. Pirates swarmed the coastline of Connecticut hundreds of years ago leaving behind many stories of buried treasure that have been handed down generation by generation since. In this article, we will explore the 10 lost treasures of Connecticut.
So go get your pirate hat, shovel, and a metal detector ready as we dive deep into the history of pirates that roamed the Connecticut coastline ages ago! Who knows maybe you will be one to find some of those long-lost treasures!
10 Lost Treasures of Connecticut
TREASURE
AMOUNT
LOCATION
Money Island
N/A
Bradford, Connecticut
Charles Island
Iron Treasure Chest
Milford, Connecticut
Old Lyme
N/A
Old Lyme, Connecticut
New Haven
N/A
New Haven, Connecticut
Wethersfield Cove
Gold Coins Found
Wethersfield, Connecticut
Haddam's Neck
2 Treasure Chests
Along the Connecticut River in Haddam's Neck
Kidd's Buried Treasure in
Windsor, Connecticut
A treasure chest full of gold
Windsor, Connecticut
New London Stolen Treasure
$38 Million in Spanish Dollars & Gold Doubloons
New London, Connecticut
Madison Beach Treasure
Gold & Silver Coins
Madison Beach Connecticut
Revolutionary War Treasure
$2 Million in French Gold Coins
Near the Salmon Brook River
Captain David Marteen's Gold Cache
$250 Million in Gold Coins
East fork of the Salmon Brook River
J.O. Maloneys Cache
Gold & Silver Coins
Morris, Connecticut
$250,000 In Jewels and Precious Stones in the Norwalk River
$250,000 in Precious Stones & Jewels
In the Norwalk River
Jules Bourglays Lost Gold Coins
$1 Million in Gold Coins
the southern shore of Lake Saltonstall
---
Captain Kidd's Buried Treasures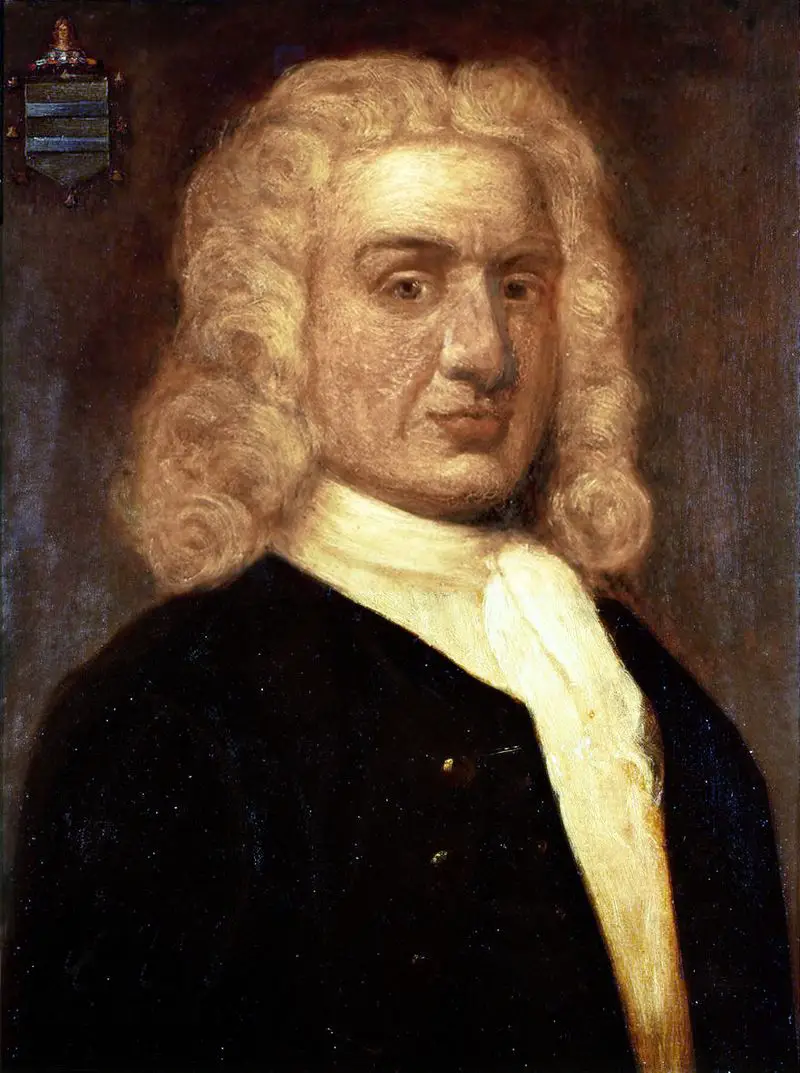 Captain William Kidd who lived from 1655 to 1701 was a pirate/privateer. He originally was a Scottish sailor and settled in New York City. From there he went on to become a pirate who sailed the seas capturing French and other ships and taking their cargo for his own.
Kidd sailed all over the Caribean and around Africa destroying ships and taking their treasure. He also frequented the New England coast praying on invading ships that dare sail into those waters. But William Kidd was eventually accused of piracy and he was hung on May 23, 1701, at wapping in eastern London.
There are a few tales of Captain Kidd burying treasure in Connecticut and we will tell them now.
---
Money Island
Money Island is a 12-acre small island part of the Thimble Islands and a part of Branford, Connecticut in Middlesex County. Tall tales are told of how the notorious Captain Kidd had actually lived on Money Island during his stay on the New England coast. It is said that he stayed on Money Island because it was a good lookout point for invading ships coming in. He could see them from the high bluffs above the river.
Although it's highly speculative in nature and no evidence or treasure has ever been found on Money Island it's still fun to hear about Kidd's exploits wonder if some of his treasure is still out there waiting for discovery.
---
Charles Island
Charles Island is another small island off the coast of Milford, Connecticut. It is said that Captain Kidd came to this island in 1699 when he was on his way to Boston and there he was arrested for piracy and sent back to England for trial.
The story goes that the townsfolk after hearing that Kidd had visited the Island went out and started digging. They uncovered a lid of an Iron chest but when they opened it a headless man came flying from the air. Of course, they stopped and ran. The headless man flung itself into the hole that they dug and blue flames shot out of it. When they returned their shovels and equipment were gone and the ground was smoothed over. Believe it or not! LOL
Old Lyme
---
Legend has it that Captain Kidd buried treasure in Old Lyme, Connecticut near a rock that looks like a lion. Although no rock has ever been found. And it's said that the treasure is guarded by demons that come out when someone tries to dig unless they have someone reading scripture from the bible when doing so.
---
Digging Deeper: Lost Treasures of Maine
---
New Haven
---
In 1924 a fireman found a gold ring dating to the time of Captain Kidd. Could there be more treasure waiting for discovery in New Haven?
Wethersfield Cove

Buried pirate's treasure possibly Captain Kidds is said to be buried on Wethersfield Cove. There's a ring of truth to this one because gold coins dating back to Kidds' era, have been discovered on the Cove. But treasure seekers there have been scared away by strange noises and a ghost of a sailor that Captain Kidd presumably killed with a water bucket.
---
Haddam's Neck
Along the Connecticut River in Haddam's Neck, there's a story of Captain Kidds' buried treasure. It is said that crewmen of Captain Kidd buried two treasure chests there under an overhanging ledge near Clarkhurst road. Legend has it that the treasure is guarded by the ghost of Captain Kidd.
As you can see there are many stories of Captain Kidd burying treasure in Connecticut. Most of them are fantastical so who knows maybe one day someone will find solid proof of Captain Kidd's buried treasure in Connecticut.
---
BOOK: Captain William Kidd and the Pirates and Buccaneers Who Ravaged the Seas

AUTHOR: John Abbott

PAPERBACK & KINDLE:  398 pages

WEIGHT: 1.52 lbs

DIMENSIONS: 7 x 0.9 x 10 inches

Available on Amazon.
---
Kidd's Buried Treasure in Windsor, Connecticut
Yet another story of Captain Kidd being in Connecticut! This time Captian Kidd stopped by Windsor, Connecticut. Legend has it that while Captain Kidd had his ship the San Antonio anchored Kidd and his crew came ashore with a treasure chest full of gold.
They buried the treasure chest. Captain Kidd wanted one of his crew to stay back and guard the treasure. So they drew straws to see who it would be that stayed with the treasure. The man who drew the shortest straw was murdered on the spot.
The rest of the men dumped his body in the hole with the treasure chest and the hole was covered up. It is said that the ghost of the murdered pirate protects the buried treasure in Windsor Connecticut. The treasure has never been found.
---
Digging Deeper: Lost Treasures of Rhode Island
---
New London Stolen Treasure
In 1753 a Spanish Galleon named St. Joseph and St. Helena took refuge at the New London harbor because it ran aground on Barlett's reef in Long Island Sound.
While the ship was waiting for repairs Captain Richard Durfey came by barge and had the ship's valuable cargo removed. The Spanish Galleon was carrying 37 chests of Spanish dollars and 3 of those chests were filled with gold doubloons.
The crew took some of the rich cargo to Gurdon Saltonstall Jr.'s house and kept it under guard in the basement. The rest of the cargo of treasure was stored in a warehouse by the Town Wharf. The townsfolk were taken aback by all the treasure stored in their town. The estimated worth of the treasure to be $3.8 million in today's economy.
The ship's crew had no choice but to wait out the winter in New London. During that time four of the guards at Saltonstall's house were charged with stealing some of the treasure. One of the accused guards said they had originally buried the stolen treasure in Cedar Swamp but then they dug it up and reburied it in various locations around New London.
Courts Get Involved
The Spanish and British courts got involved in what was called "ye Spanish Affair" and the matter of the stolen treasure was settled. In 1755 the ship with the remaining cargo sailed back to Spain. Connecticut's Governor Oliver Wolcott was suspected of conspiring with Gurdon Saltonstall with the stealing of the treasure. Subsequently, Wolcott was voted out of office.
The matter of the stolen cargo was not spoken of for years until a few Spanish dollars were found on Water Street close to the Old Town Wharf. And two slaves found some gold doubloons and purchased their freedom with them.
Most of the stolen treasure has not been located and could still be buried somewhere in the town of New London, Connecticut!
---
Madison Beach Treasure
It is said that English silver and gold coins wash ashore on Madison beach in Connecticut. Back in the 1950's people in the area were reported seeing a shipwreck near the beach. It could be the coins from the shipwreck that are being washed ashore.
---
Revolutionary War Treasure
In 1799 George Washington's troops were on their way from Boston to Philadelphia with a payroll of $2 million in French gold coins. They stopped at Bates Tavern a popular meeting place for patriots of the Revolution at the time. While they were in the tavern, a group of Torrie sympathizers (British Loyalists) stole the soldier's wagons that were hauling the gold coins.
The Torries took the wagons a few miles from the tavern near Salmon Brook River and buried the stolen treasure and left the wagons in a field. But soon after the Torries buried the gold coins they were killed by Indians.
Now no one was left who knew exactly where the treasure was buried. Although some people have reportedly found a total of 7 gold coins in the Salmon Brook River since 1881 but most of the $2 million in gold coins has never been recovered. Could those gold coins still be buried or possibly in the Salmon Brook River?
Interesting note the Bates Tavern was bought by Darryl Hall of Hall and Oats fame. He conjoined Bates tavern with the Oliver Hanchett house and turned them into a 24 room country manor. The manor is now located on a 114-acre private estate in North East, New York pictured above.
---
Captain David Marteen's Gold Cache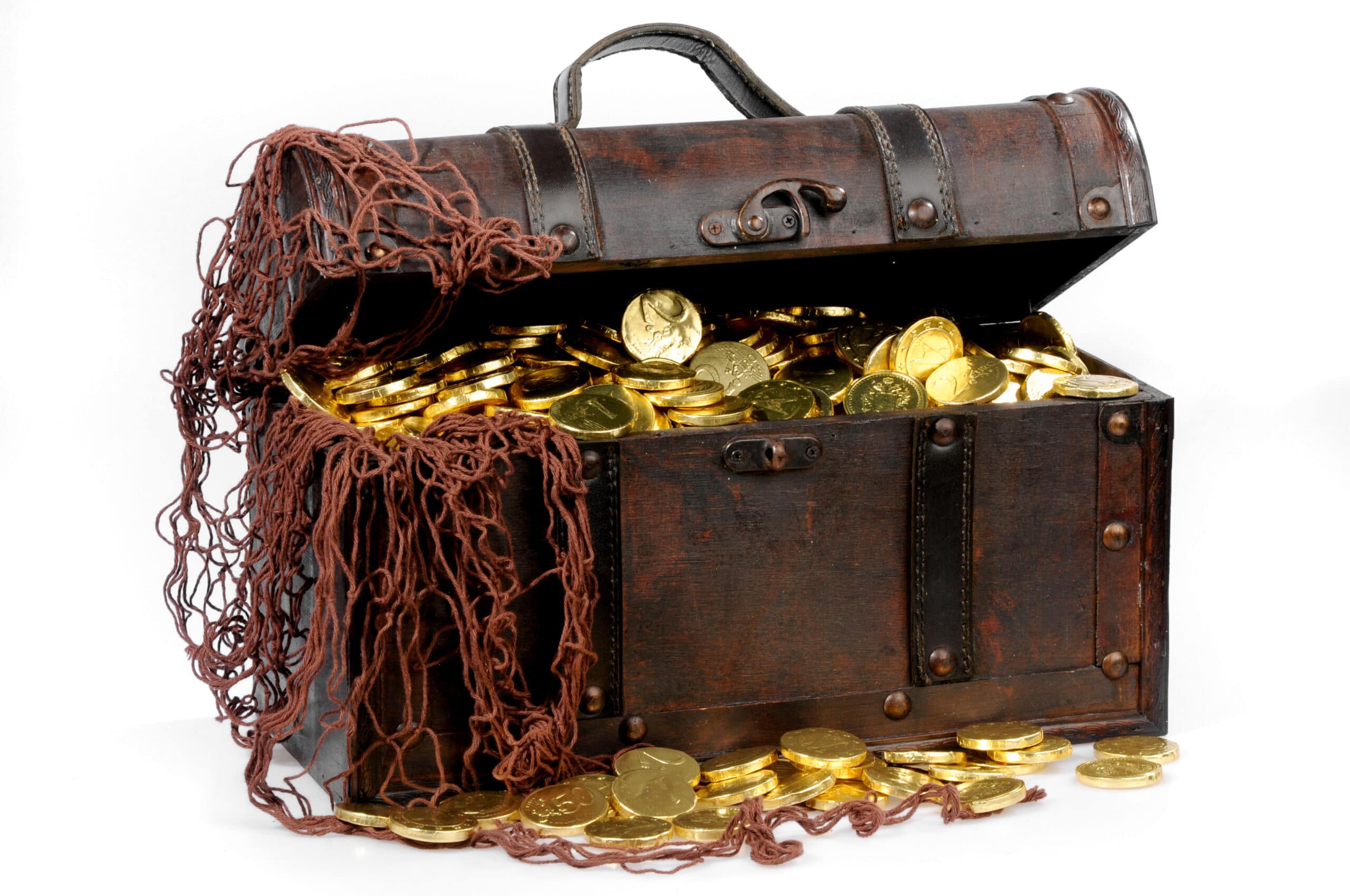 In the 1650s a Dutch pirate by the name of Captain David Marteen captured the Spanish Gallion Neptune. The Neptune was carrying $20 million in gold coins. Marteen being worried he would be attacked by a ship that was tracking them high tailed it to La Tortuga island near Venezuala which he went to often for safe harbor. Marteen and his crew of pirates buried the gold coins on the island and sailed away to commit more high sea crimes along the Atlantic coast.
Captain Marteen became nervous that some would find his gold cache on Tortuga island so he sailed back and dug up the cache. He put the gold on his ship and once again sailed away.
In 1657 Marteen and his pirate crew ended up off the coast of Connecticut in Long Island Sound. He was searching for a place to hide his plundered treasure. He went up the Farmington River and set anchor near the modern-day town of Windsor, Connecticut. The pirates camped there for a time and one night they carried the chests full of gold coins ashore and buried them in three feet of the ground and covered it up with brush and grass. They got back on their ship and sailed away once again.
Marteen Returns
Marteen and his men returned to the buried treasure two years later to check on it. The townsfolk were furious at the presence of the pirates and they told them they must leave. Marteen at first wanted to fight with the villagers but then decided not to because the villagers were armed and they outnumbered the pirates. Marteen told the villagers that he and his men would leave in two weeks.
While the villagers went back to their homes Marteen decided the treasure wasn't safe where they buried it so they decided to find a better hiding spot and dug up the treasure. The pirates toted the heavy treasure chests northwestward from the river. They ended up at the east fork of the Salmon Brook River. They buried the gold cache here. They marked up stones with inscriptions a map of sorts. They left once again never to return. A year later they were all killed at sea.
Richard Nelson Searches For The Treasure
A man by the name of Richard Nelson in the 1920s heard the story of the buried treasure and decided to go searching for it. He searched around the east fork of Salmon Brook for months with no luck. Until one day he found the inscribed stone left by the pirates. He couldn't make heads or tails of the writings on the stones. Nelson recruited a friend Anthony Ruches to help him search for the treasure and try and decipher the stones.
In 1970 after Nelson died Ruches sent the stones to an archeologist from the University of New York. The archeologist deciphered the stones and confirmed they were a treasure map. He said the stones told of the story of gold coins being buried somewhere near the east fork of the Salmon Brook River. They also revealed that a pirate by the name of Robert Caldwell who was one of the pirates in Marteen's crew had inscribed the stones.
They also discovered that the treasure could only be found when the stones were laid in their original positions. Ruches couldn't remember the exact locations of the stones so the stone map was useless. Ruches finally gave up on the search.
The $20 million worth of gold coins would now be worth more than $250 million. The gold has never been found and could still be buried along the east bank of the east fork of the Salmon Brook River.
---
J.O. Maloneys Cache
J.O. Maloney was a farmer back in the 1800s. He had a farmstead in Litchfield County close to modern-day Morris, Connecticut at the intersections of state roads 61 and 109. It is said that he was a frugal man who distrusted banks and liked to be left alone.
Over the years of his life, he accumulated a fortune in gold and silver coins and some currency. He died in 1890 at the age of 70. With no heirs to inherit his wealth where did it all go? He once told neighbors who asked that he put all his money in a secret place.
When Maloney died people started searching his home and farmstead for his cache. About a year later two brothers that were up from Litchfield decided to go squirrel hunting near Maloney's farmstead. They shot and wounded a squirrel that scurried back up the tree and went into a hole in the tree.
The brother who shot the squirrel climbed the tree to retrieve the wounded squirrel. He put his hand in the hole that the squirrel went in and pulled out a fist full of shredded currency. The squirrel's nest was filled with shredded currency being used as nesting materials.
The Brothers Tell the Townsfolk of Their Find
The brothers went back to Morris and told the townsfolk of what they had found. The people got excited and told the brothers of wealthy man Maloney and his hidden cache. The brothers came back to search the woods near Maloney's property a few times but they were always greeted by the townsfolk. The brothers didn't want anyone around when they found the treasure.
So the last few times they searched for the treasure they avoided the town of Morris so they could search for the treasure in peace. After a few attempts, they never found Maloney's cache.
Two Boys Find a Gold Coin
For years the story of Maloney's cache went quiet until one day in 1937 two boys were in the woods near the Maloney farmstead. They found an 1886 gold coin on the ground. This sparked a new interest in the hidden cache. Many treasure seekers over the years have searched for Maloney's cache but it has yet to be found.
---
$250,000 In Jewels and Precious Stones in the Norwalk River
On May 6, 1853, a New Haven passenger train derailed and crashed into the Norwalk River. The train was carrying two wooden chests of gold, silver, opals, pearls, diamonds, rubies, and emeralds worth approximately $250,000. The wooden chests of treasure were the property of Thaddeus Birke an importer of fine jewels.
Birke was traveling with his jewels the day the train crashed into the Norwalk River. He was headed to Nigel Masseys who owned an international shipping company for a party where he was hoping to sell some of his goods to the wealthy business owners who would be attending.
Birke never made it he was killed in the accident and his chests of jewels were lost. To this day the jewels have never been found and it's presumed to be at the bottom of the Norwalk river channel under years of sediment.
---
Jules Bourglays Lost Gold Coins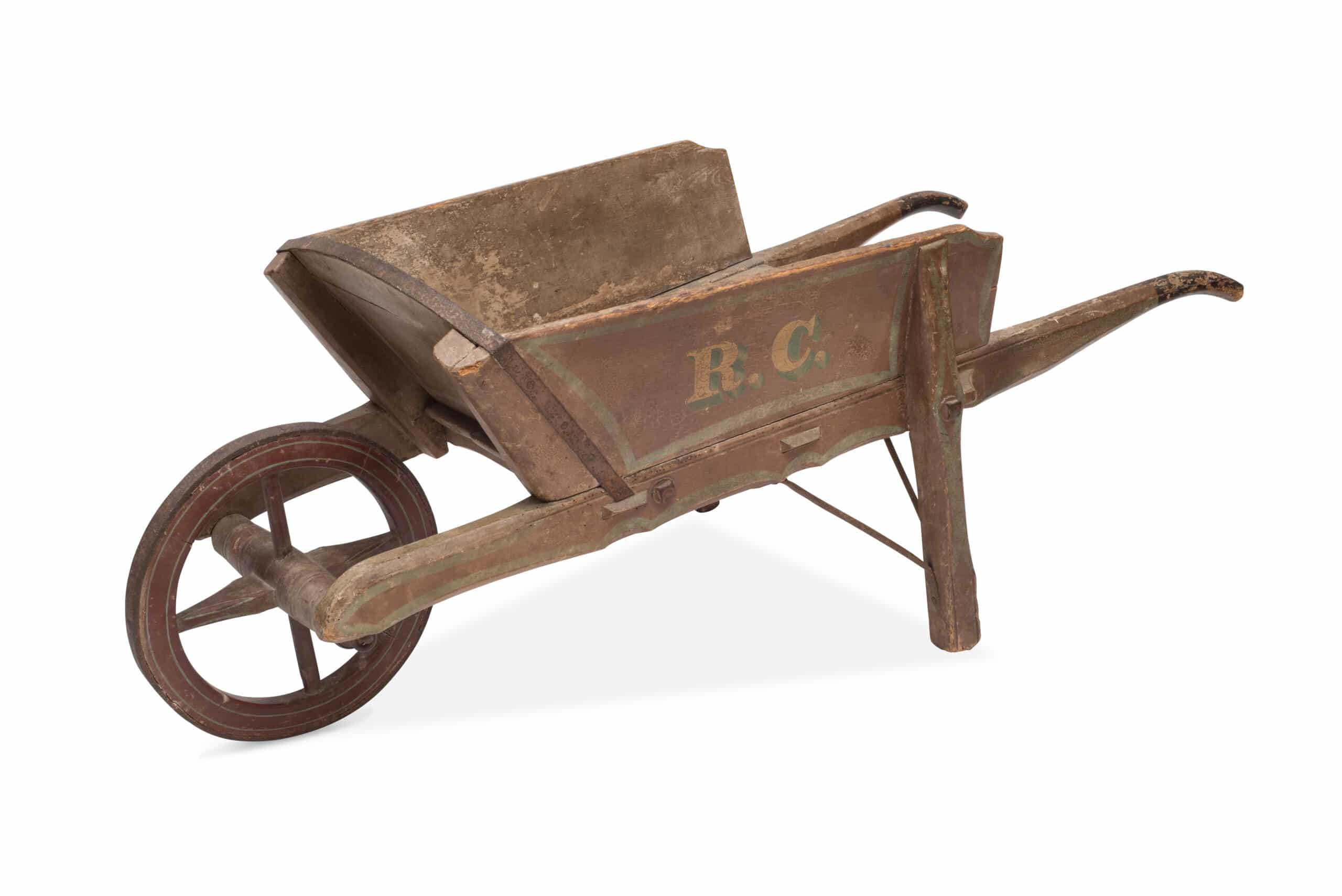 Jules Bourglay was a French businessman who owned a successful leather shop in France. He worked tirelessly at his craft until his business eventually collapsed. He closed his leather business and took his wealth of $50,000 and headed for America. His family members said that the failure of the business left him insane.
When he arrived in New York he purchased a wooden wheel barrel to haul his leather sacks of gold coins in. He was always dressed in leather and people called him old leatherman.
Bourglay ended up in East Haven, Connecticut where he got a job stocking shelves and sweeping. He would always show off his gold coins to passersby when he was in town. He would always have his wheelbarrow with the leather sacks of gold with him even when he worked.
He told the people of East Haven that he lived in a cave near lake Saltonstall which was northeast of East Haven. No one could track down exactly where he lived. He tried explaining a few times but people couldn't understand him because he could only speak French.
Bourglay Dies
One day Bourglay didn't show up for work and the owner of the shop he worked for sent his son out to find if something was wrong. His son found Bourglay face down dead near the shore of the southwestern side of Lake Saltonstall. Bourglay's wheelbarrow and gold coins were nowhere to be seen.
The people of East Haven started to wonder whe3re the gold was. People searched for years to no avail. They couldn't even find Bourglay's alleged cave.
In the early 1900s, a fisherman was fishing on the southern shore of Lake Saltonstall when he spotted a board sticking out of a nearby hillside. He went over to examine the board. He dug some dirt away and found it was a little dugout. He pulled out a single wheel and some rotted old boards. He took the wheel home and set it against the wall.
Twelve years later a friend of the fisherman was at his home and noticed the wheel against the wall. The fisherman told him the story of how he found it. His friend then told him about the old leatherman and his lost gold coins.
The two men went back to the lake but they never found the gold coins or the dugout that the fisherman found the wheel. The gold coins could still be out there buried in a hillside on the southern side of Lake Saltonstall. This treasure may never be found because there is a Boston Post Road that was constructed across the slope there.
The estimated worth of the treasure in today's economy would be $1 million.
---
Lost Treasures of Connecticut

Finale
With Connecticut's vast history and pirates who roamed the shorelines, there is no wonder that there are many lost treasure stories in this state. Like all treasure stories you need to take them with a grain of salt because they have been passed down through the generations and more than likely been exaggerated especially the stories of Captain Kidd and his treasures.
I hope you enjoyed these 10 Lost Treasures of Connecticut. If you have any questions or comments please leave them in the comments section below. Until next time Happy Treasure Hunting!