Metal Detecting is an exquisite hobby that can find anything from money to lost items for others. Depending on where you are searching, you can walk away with a small stash of items that are worth quite a bit together. However, the tools you bring with you to help with the search are really the biggest contributors to what you find. 
Yes, you can use your metal detector without headphones; however, your search would be much more efficient if you had headphones, no matter where you are searching for treasure. Headphones can make the difference between a rough search and an easy find. 
No matter what kind of headphones you are looking for, there are plenty of options, even if you are picky or limited on your budget. Metal detecting is a great hobby, but background noise can make it rather difficult, so finding a good pair of headphones that works for you will be absolutely worth it. 
---
Why You Should Use Headphones For Metal Detecting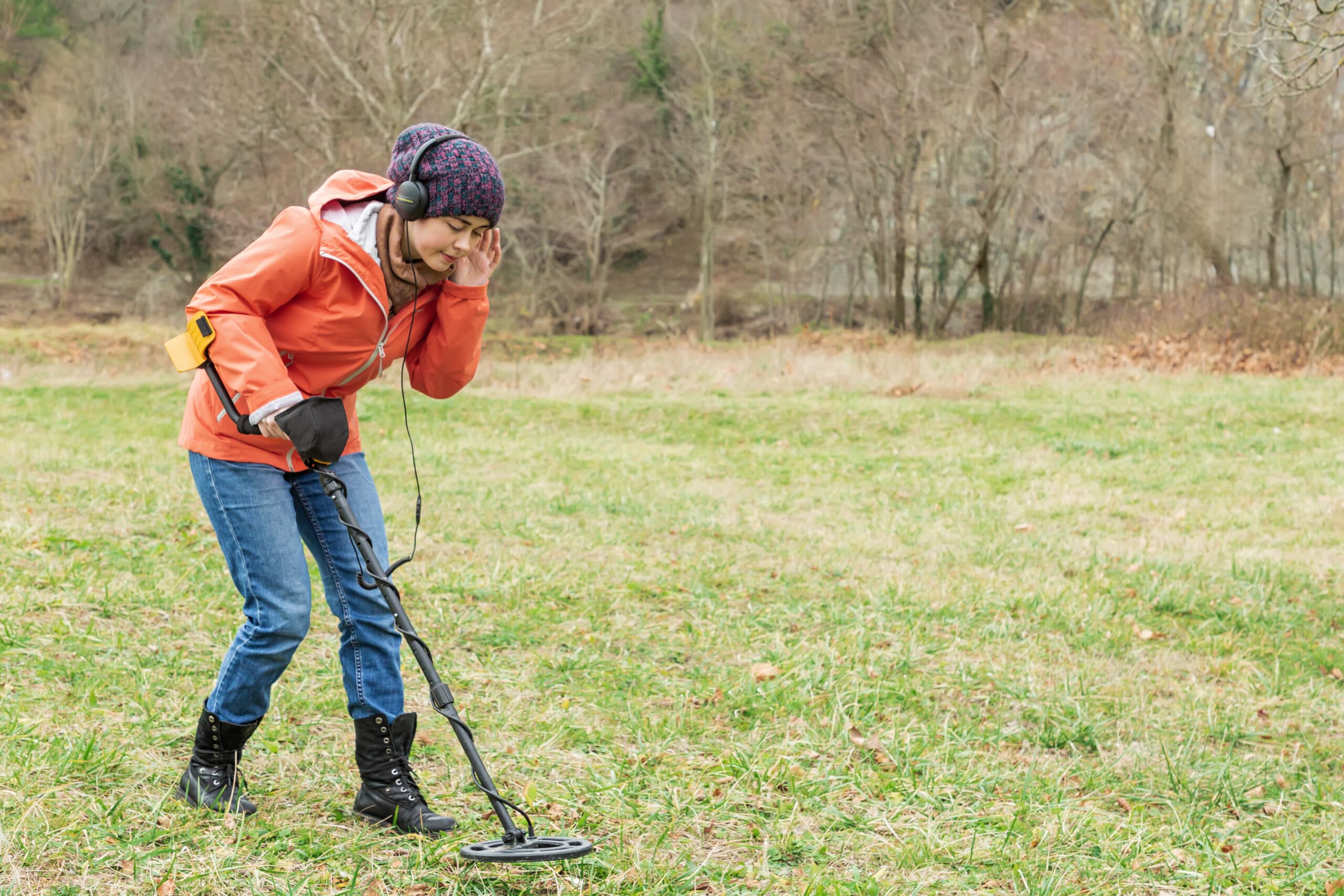 Headphones aren't necessary for metal detecting; you can find and search for things without wearing headphones. However, the efficiency and effectiveness that you can achieve by adding headphones to your arsenal of tools. 
No matter how good you are at focusing on your metal detector, any background noise, wind or talking can knock you off your game and make you lose focus. Using headphones can block out any extra noise that can make you lose focus. 
The clearer you can hear your metal detector, the more focus you can give to the important things. To be able to hear even the faintest of signals, headphones are the best way to make sure you aren't missing anything. 
Hearing the faintest signal can help you find things quicker and allow you to direct yourself to whatever your metal detector is picking up. 
There is also an understood code of ethics that comes along with using a metal detector, and one of those rules is to try to disturb as few people as possible with the beeps that come from a metal detector. Using headphones is the best way to ensure you aren't bothering people. 
Can You Use Any Headphones For Metal Detecting?
You can use any headphones for metal detecting; however, they may not do the job quite as well as you need, nor will they fit as well as headphones specifically designed for metal detecting. 
Most metal detectors are fitted with ¼ headphone jack, and most normal headphones need ⅛ headphone fitting, so if you want to use normal headphones, you need an adaptor to allow this to work.
Now, using the adaptor to ensure that your headphones work with your metal detector can cause some issues. When you use adaptors, it can sometimes cause the audio to lag or not line up with when it should play. This can cause you to miss the exact placement of where certain tones are referring to. 
Not using headphones especially made for your metal detector can cause you not to search and find things effectively. They can reduce your effectiveness and cause you to look longer and harder for things that should have been relatively easy. 
---
What Are The Best Headphones For Metal Detecting?
When searching for headphones for your metal detector, there are a few things you want to look for. These qualities are the difference between hearing every signal or missing one and enjoying your time searching versus wishing your time was over. 
Comfort is quite important when it comes to your headphones because wearing headphones that are too hard or too stiff can cause your ears and head to hurt after a while. Once your ears or head start hurting, you aren't going to want to search for anything much longer; then, the tones may end up causing you pain as well. 
Now, you absolutely want your headphones to have some level of noise-canceling ability. Even if you think you are going somewhere quiet or with minimal noise, the slightest whisper or gust of wind can lower your ability to hear the tones from your metal detector. With noise-canceling headphones, the noise that is happening around you can be quieted or sometimes even silenced. 
---
Waterproof Headphones
If you ever want to go metal detecting in the water or in the rain, you are going to need to ensure your headphones are weatherproof to some degree. While you may think that you won't need it, there will always come a time where you are wishing you could use your metal detector without ruining the headphones in the weather. This is simply an extra layer of protection that will let you search further. 
You can also choose wired versus wireless headphones. Some people say wired headphones allow for the best relay of frequencies, and some say the difference isn't large enough to worry about. It really depends on your level of hearing and your preferences. Wireless headphones do have an advantage because there is no chance of a cord getting tangled or caught up in anything. 
You also want to make sure your headphones are as lightweight as they can be. Not only are you carrying your metal detector, but also anything you find and take with you. The heavier your headphones, the less treasure you will be able to keep and carry. Lightweight headphones ensure you have plenty of carrying weight. 
---
Best Overall Headphones
You want easy to use, low weight, good quality, and a reasonable price for the best overall headphone. If any of these qualities are too much or not enough, you aren't going to have equally balanced headphones. 
It is important to know that the biggest issue that comes with wired headphones is the size of the jack. Most metal detectors are ready for a 4mm jack, but any other size of headphones will require an adaptor. 
---
Garrett Headphones
If you are looking for something basic that hits all the right qualities, the Garrett Headphones are definitely a top choice. Even though they aren't wireless, they still compete quite well for headphones worth having. Wired headphones can be either a pro or a con, depending on what you want, but these headphones are good either way. 
These headphones provide incredibly clear sound, even through background noise and conversations. They are lightweight, so much that you may forget you are even carrying them until you need them. 
---
Minelab Equinox
Another great pair of headphones that will work well for almost anyone is the Minelab Equinox headphones. They are bright yellow, so no one will ever lose you, and you won't lose them, even in the roughest of terrains. 
These are waterproof, so you can search to your heart's content with no worries about dropping them in any body of water. The price point can be a bit steep for some people. But waterproof headphones aren't something to cheap out on. 
However, the issue is that these headphones weigh around 2lbs, and that can add up quickly with other things. While weight isn't the biggest con, it is something that experienced people may have an issue with. 
---
| | | | |
| --- | --- | --- | --- |
| Name | Pros | Cons | Price |
| Garrett Headphones | LightweightClear soundsWiredAdjustable volume¼†plug. It can be worn with glasses | No adaptor Wired | Check Price |
| Minelab Equinox | WaterproofClear and concise sound. It can be worn with glasses Wired | 2 lb weight No adaptor Wired | Check Price |
(Source: Metals Research, 911 Metal)
---
Best Wireless Headphones
Of course, the best wireless headphones are all going to be wireless, but you also want them to have low weight, good quality sound, and be made well enough to last a while. Wireless headphones are convenient and extremely easy to travel with. 
Garrett Ms-3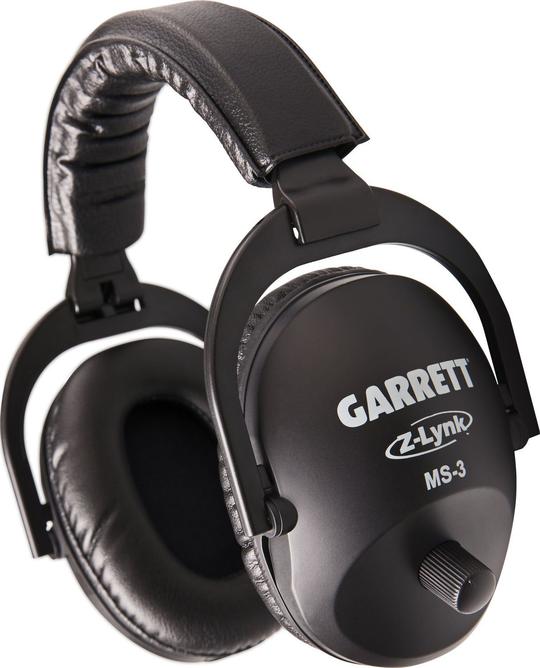 The Garrett brand has been known for its heavy-duty products for years, and these headphones are no different. You can simply use the receiver that comes with these headphones and attach it to your metal detector; once you have that working, your headphones should automatically connect and start transmitting the tones you are listening for. 
Since these headphones come with their own receiver, you can even use them with metal detectors that aren't capable of connecting wireless headphones. These headphones can also pick up and transmit a huge variety of tones and frequencies, so no matter how weak or strong your signal is, you will be able to hear exactly what you need to.
---
3M Work Tunes
Wireless headphones don't always have to come with a hefty price tag, especially if you have a metal detector that has Bluetooth capabilities. These headphones will connect to your metal detector through Bluetooth, allowing you to connect without using a cord at all. 
These headphones would come with a microphone if you needed to use them for anything else, as well as the capability to charge through a USB rather than needing a wall plug. There is fantastic noise reduction for even the loudest of places. 
However, these headphones can cause your ears to get quite hot due to their cushion around the ear. They may be comfortable, but after your ears start sweating, that may not be the case anymore. 
You also will not have the ability to use any cord with these headphones if you need to; they are only able to be used via Bluetooth. They also only work with metal detectors that are Bluetooth enabled; if you have a metal detector that is not Bluetooth enabled, you can not use these headphones. 
---
| | | | |
| --- | --- | --- | --- |
| Name | Pros | Cons | Price |
| Garrett MS-3 | WirelessUSB rechargeableCushioned earpiecesNo delayVolume control | Not Waterproof | Check Price |
| 3M Work tunes | WirelessNoise ReductionMicrophoneDurableUSB Charger | No way to use a cord. It causes ears to get hotOnly work with Bluetooth metal detectors | Check Price |
(Source: Metals Research, 911 Metal)
---
Best Budget-Friendly Headphones
Everyone starts somewhere, and metal detecting is no different. If you are just starting off with your new hobby and don't want to put in a huge amount of money yet, you can start with more budget-friendly headphones. 
Koss UR20
Even though these headphones aren't specifically made for metal detecting, they come highly reviewed by many users as some of the best budget-friendly headphones for those just starting out. 
They have fantastic audio qualities; some users say even a studio-like sound with bass and treble settings for an even better sound. They aren't waterproof, and there is no way to adjust the volume, so if you are hard of hearing or concerned about the background noise, they may not be for you. 
Califone 3066AVT
Even though these headphones are on the cheaper side, the Califone brand is known for making great quality headphones, and these are no exception. These headphones are padded, which helps your ears become sealed in to block out unwanted background noise. 
They have a dual volume control to help you hear things better in whichever ear you prefer as well as added noise reduction. Now, they aren't going to pick up the same frequencies or tones that higher-quality headphones would. 
This could mean missing out on certain signals that show you are getting close to something, but this could be a good introduction pair of headphones if you are just starting out. 
---
| | | | |
| --- | --- | --- | --- |
| Name | Pros | Cons | Price |
| Koss UR20 | Studio-like sound quality. Bass and treble tones | No volume adjustment. Not waterproof | Check Price |
| Califone 3066 AVT | Dual volume control Padded ear cushion Noise-reduction | Less sensitive to noise | Check Price |
(Source: Metals Research, 911 Metal)
---
Do You Need Headphones For Metal Detecting Final Thoughts
Using headphones while metal detecting isn't necessary; however, it is something that can help the search substantially. No matter what headphones you choose, it will help; however, choosing the headphones that feel most comfortable to you will make your time more enjoyable. 
Whether you are looking for something budget-friendly, wireless, or wired headphones, there are plenty of choices that will fit into what you need. Headphones aren't required, but they sure do make it easier to find things with a metal detector.