Florida the sunshine state was admitted to the Union on March 3, 1847. Although Florida is known for its warm sunshiny days, golf courses, Disney World, and a retirement paradise it also has many lost treasure tales to tell. From Pirates to shipwrecks along its coastline to its history of explorers it's no wonder that Florida has lost treasure to be found.
So sit back, relax and enjoy as I take you on a virtual journey of the 13 lost treasures of Florida. And who knows maybe you will be one of the lucky few who finds buried treasure in Florida. But before you dig make sure you have permission or the right permits.
13 Lost Treasure of Florida
| | | |
| --- | --- | --- |
| | | |
| The Ashley Gangs Buried Loot | | |
| Spanish Gold Buried on St. George Island | $6 Million Worth of Gold Bars | St. George Island in Franklin County Florida |
| Billy Bowlegs Buried Pirate Treasure | Thousands of dollars worth of gold and silver | |
| Sunken Pirate Ship at the Mouth of the Swanee River | $5 Million in gold and silver coins | Near the mouth of the Swanee River |
| Lost Million Dollar Confederate Payroll | $1 Million in gold and currency | Between Alligator Alley and State Highway 41 close to the Seminole Indian reservation in the Everglades |
| 75 Shipwrecks Near St. Augustine | | |
| Richard Crowes Buried Treasure | | |
| 1733 Spanish Armada Galleon Wrecks | $4 Million in gold and silver coins | |
| Wisteria Island Treasures | | |
| Black Caesars Buried Treasure | | Caesars Rock Island in Biscayne Bay |
| Don Felipe's Buried Family Fortune | Unknown amounts of gold and silver heirlooms and coins | 2 miles Northwest of Ocala, Florida |
| Copeland and The Money Bayou | 3 Kegs of Gold and Silver | Money Island near Apalachicola |
| The Legend of Jose Gaspar Gasparilla | | |
The Ashley Gangs Buried Loot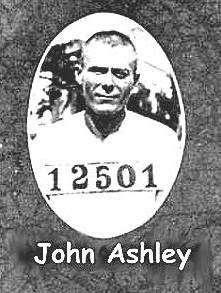 Around 1915 the Ashley Gang was formed. John Ashley the leader of the gang was an outlaw from 1910 to 1924. In and around the Everglades of Florida. Ashley was known as the " King of the Everglades" and the "Swamp Bandit". He was also a bootlegger, bank robber, and later day pirate.
The Ashley gang stole over $1 million from 40 banks during their career. They also Hijacked shipments of illegal whiskey that was coming through Florida from the Bahamas. The newspapers of the time said that John Ashley was a character much like Jesse James. All the members of the Ashley gang were eventually killed.
It is believed that $110,000 was buried by John Ashley and his girlfriend Laura Upthegrove on the Southern end of Lake Okeechobee. Another story states that the Ashley gang buried $250,000 in various stashes in the Everglades in the St. Lucie Inlet.
To this day only $32,000 worth of the Ashley gang's stolen loot has ever been found. The rest is presumed buried somewhere in the Everglades of Florida.
---
Looking For a Top Rated Metal Detector That Won't Cost You Thousands of Dollars but works like a $2000 machine? Then you will want to check out the Garrett AT Pro. This Metal Detector Has all the top features you would expect in a quality metal detector. Check it out today it's available on Amazon!
---
Spanish Gold Buried on St. George Island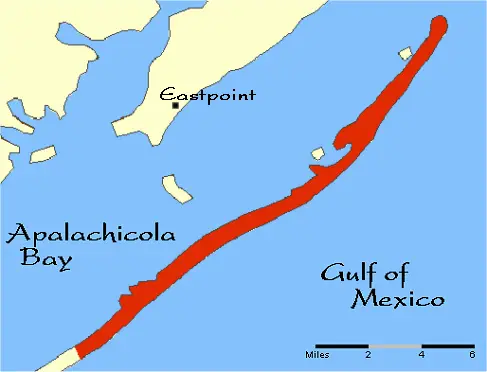 St. George Island is located on Floridas Panhandle in Franklin County, Florida. A mission called San Juan del Puerto was built on the island in 1580 by the Spaniards. Earlier in 1570, the Spaniards built a for at what's now Cape Canaveral that was used to help survivors of shipwrecks that occurred frequently off the coast there.
Many Spanish gold and silver coins have been found on St. George Island by treasure seekers and Archeologists. It is said that the Spanish had buried clay vessels filled with gold bars on the eastern end of the island near Apalachicola. The clay vessels are said to be buried eight feet deep into the ground. The gold bars are estimated to be worth $6 million.
If the legend is true there would be gold bars just waiting to be dug up on the eastern end of St. George Island in Florida! If you are looking to discover this treasure you would want to bring along a top-of-the-line metal detector and a good metal-detecting digging tool because you will be digging eight feet down. Maybe a backhoe would be a better option lol!
Billy Bowlegs Buried Pirate Treasure
William "Billy Bowlegs" Rogers was nicknamed Billy Bowlegs after one of the last Seminole war chiefs. Rogers was a member of Jean Lafitte's pirate crew in 1812. Rogers started his own pirate fleet in 1818. Rogers and his group of pirates stole from Spanish ships that frequented the northern Gulf coast of Florida until 1838. Rogers has amassed a fortune in stolen gold and silver during this time.
Legend has it that Rogers buried his stolen fortune of gold and silver in various locations in Florida.
Santa Rosa Island
It is said that Rogers had hundreds of thousands of dollars worth of gold and silver on his private ship. he believed it wasn't safe to store this much treasure on his ship so he set anchor near Santa Rosa Island and decided to bury some of his gold and silver ingots there.
Treasure seekers believe that the ingots are buried on the north shore of Santa Rosa Island. This is just speculation thou and the loot could be buried on a number of "sandy islands" in the region.
Treasure on the Mainland
Legend also has it that a large cache of coins and other stolen jewelry could be buried on the mainland of Florida. Besides treasure being buried in Santa Rosa Island which seems to be the most likely place many treasure hunters speculate that treasure from Rogers could be buried in a number of other locations including:
Islands in Choctawhatchee Bay
North Gulf Coast
Mullet Creek
Franklin County
Under a Palm Tree at Bald Point
Fort Walton Beach
A Cavern Below Fort San Carlos
Rogers Sinks His Own Ship
In 1840 Rogers decided to get back in the pirate business. Rogers and 27 of his former pirate crew started to loot ships in the Gulf Coast once again. All went well for the Pirates until they ran up against a British Man o War. Rogers was subsequently chased back to his home base. They were able to go across the sand bars into the lagoon but the British had to stop before entering the lagoon with the large ship.
The British started lowering their smaller vessels into the water so Rogers decided to sink his own ship so the British wouldn't be able to capture it.
Once the British saw the ship had sunk they lost interest and took off. Rogers decided to leave his crew at the lagoon and left for New Orleans to get some diving equipment so they could recover the sunken loot. But when Rogers returned most of his crew had been killed by Indians or died of fever. Rogers's wife was still alive but died shortly after of fever. After the death of his wife, Rogers lost interest in recovering the treasure.
The exact location of Rogers sunken schooner is unknown but treasure seekers speculate a few different areas including:
Bird Island
Somewhere in the Choctawhatchee Bay
The mouth of the Swanee River
Apalachicola Bay
So the treasure could be anywhere in these areas. Hopefully, someday the shipwreck will be uncovered and we will finally know the exact whereabouts of Rogers sunken treasure!
Sunken Pirate Ship at the Mouth of the Swanee River
It is said that there is a sunken pirate ship lying at the mouth of the Swanee River. The ship contained $5 million in gold and silver coins. It is said to be lying in 25 feet of water north of Big Bradford Island.
In 1953 fishermen in the area dredged up with their nets $625,000 of the treasure. They had been fishing for hours before they pulled in their nets so the exact location of the treasure is unknown and still out there near the mouth of the Swanee River in Florida.
Lost Million Dollar Confederate Payroll
This story rings true because it is actually documented. The story goes that confederate soldiers led by Captian John Riley were transporting a million-dollar payroll to Fort Mead, Florida were being followed by Union troops. John Riley stated they buried $200,000 in gold coins and the rest in paper currency. He wrote:
Chased by the enemy, we buried our payroll at a point in the Everglades at a Junction of  two creeks, where the land rises like a camels back. The money is buried in the hump of the rise.
Captain Riley and his men went and hid in the Everglades but when they came back to retrieve the buried payroll they couldn't find it.
It is believed that the buried payroll is located between Alligator Alley and State Highway 41 close to the Seminole Indian reservation.
75 Shipwrecks Near St. Augustine

There are said to be 75 shipwrecks near St. Augustine, Florida. To enter the lagoon there is a large sand bar that must be crossed. This is how so many ships ran aground and sunk here.
With all these wrecks in the area, gold and silver coins from various centuries wash ashore here. So if you are ever in the area of St. Augustine get your metal detector ready and start metal detecting on the beaches for after storms the oceans give up some of their lost treasure from long ago sunken ships.
Richard Crowes Buried Treasure
Richard Crowe was a wealthy merchant in the late 1800s. He died in 1894 and left a note in his will stating that he had buried $60,000 in gold coins on his property in St. Augustine. Florida. Treasure hunters have searched his property but the gold coins have never been found and could still be there waiting for discovery.
1733 Spanish Armada Galleon Wrecks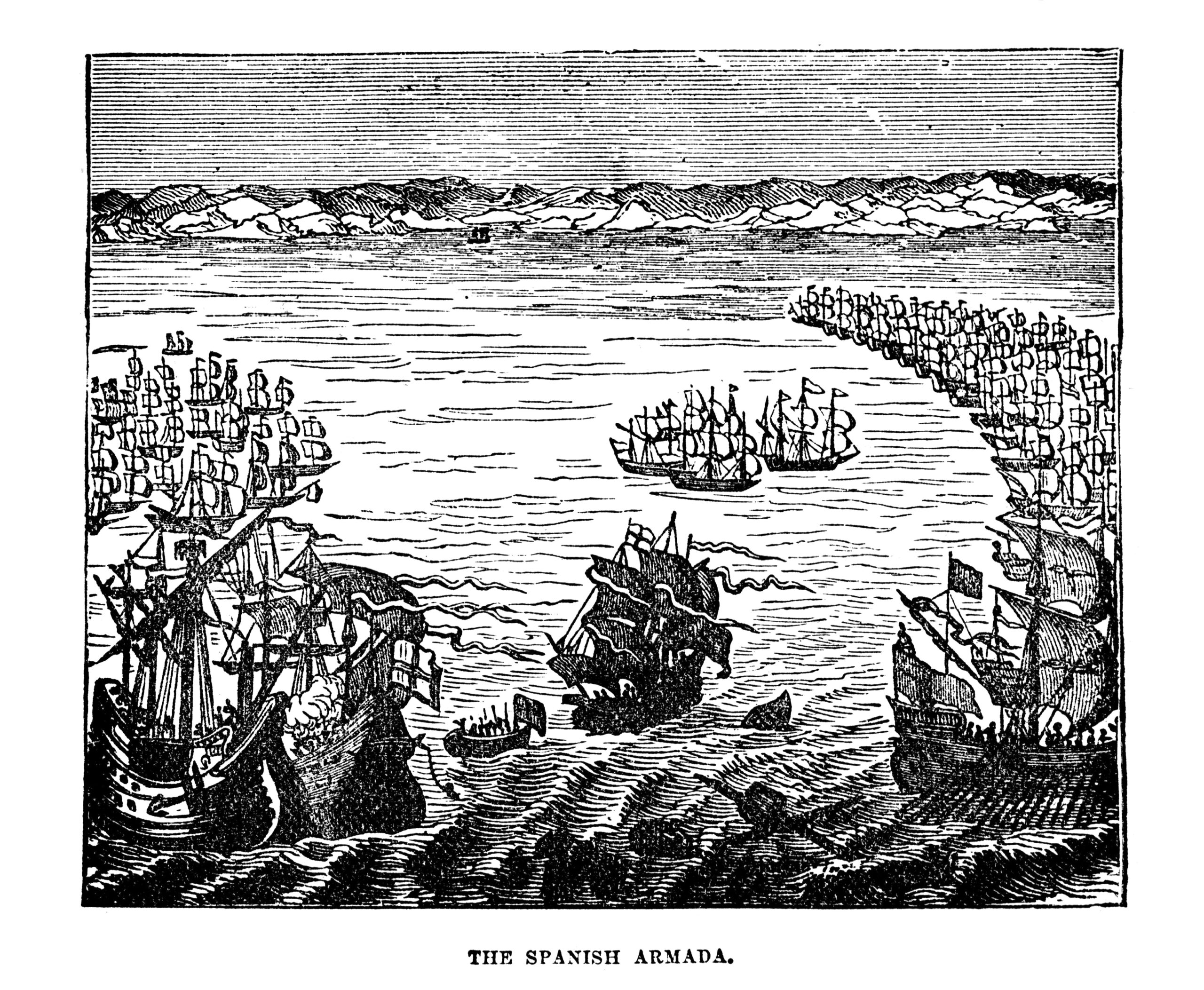 In 1733 there was a Spanish Armada of ships in the Florida Keys. In July of 1733, there was a huge hurricane that blew through the area and sunk 20 Spanish Galleons. The Spaniards worked for three years salvaging the ships and they were able to recover $12 million in treasure but they left approximately $4 million in gold and silver in the coins.
There are six known shipwrecks in the area that possibly hold the $4 million in treasure. The wrecks are lying in shallow water only 10-14 feet deep. They are:
Dispatch Boat the El Aviso –  Located at the south end of Pacific Reef
A 60 Gun Galleon the El Infante – Lyingon Little Conch Reef
The Capitana San Jose – Lying on Crocker Reef
Seven Merchantmen vessels – Lying between Upper Matecumbe and Long Key
A 58 Gun Galleon the Almiranta – Located off Long Key Point
A Merchantmen Vessel the San Fernando – Located off Grassy Key
These are six of the ships found by scuba divers. There could be millions of dollars worth of gold and silver just waiting for a recovery in the Florida Keys off of St. Augustine. Be prepared to do some underwater metal detecting if you want to find any of these sunken treasures. Other good places to search for this treasure would be on the beaches around St. Augustine Lagoon.
Wisteria Island Treasures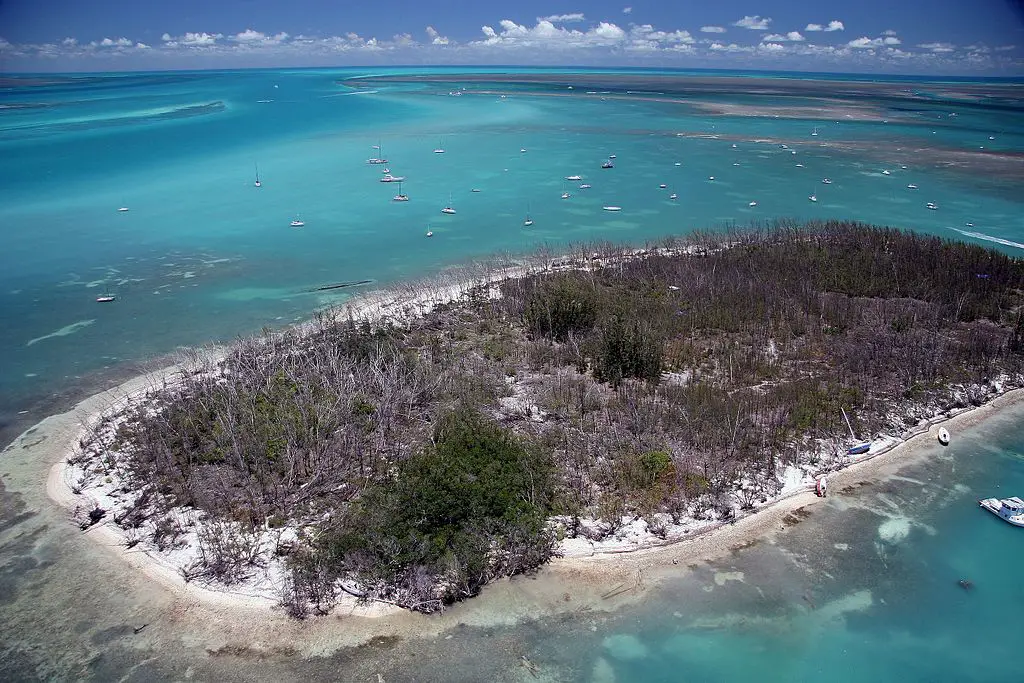 There are a few treasure stories associated with Wisteria Island that lies at the mouth of Tampa Bay. A bank robber is said to have buried $50,000 in paper currency here. He died in prison before he could return for the loot.
In the 1930s many rumrunners are said to have buried their loot here that they acquired from the selling of booze. And the Pirate Gasparilla is said that he had his headquarters on Wisteria Island and some of his pirate treasure is buried here. Wisteria Island is also known as Christmas Tree Island because of the many Australian Pines that grow here.
Black Caesars Buried Treasure
Black Caesar's real name was Henri Caesar. He was a Haitian pirate in the crew of Blackbeard serving on the ship Queen Anne's Revenge. He lived from 1791 to 1830. Caesar survived the attack that took the life of Blackbeard in 1718.
It is said that Black Caesar and Blackbeard had their headquarters at Caesars Rock which is a small island in Biscayne Bay. He became a privateer after he killed the Captain of one of the ships he was working on. He pirated for 28 years after Blackbeard's death.
Legend has it that his vast riches from years of plunder on the high seas is buried on Caesars Rock. This little island can be found between Elliot Key and Adams Key Islands.
Don Felipe's Buried Family Fortune
Not a whole lot of information on this treasure tale but supposedly a Spaniard named  Don Felipe buried gold and silver Heirlooms and coins on his plantation at the time of the Seminole War. Felipe was killed by Indians and his treasure has not been recovered.
There is no trace of his plantation but it is said to have been located 2 miles Northwest of Ocala, Florida.
Copeland and The Money Bayou
The Money Bayou is named after this lost treasure story. You can find Money Island near Apalachicola. The Money Bayou is on a spot off of the Coastal Highway there.
Legend has it that pirate by the name of Copeland buried three kegs of gold and silver here. There was a treasure map that those who followed it did spot the kegs of treasure but the kegs vanished in the quicksand of the swamp before they could retrieve it.
There could be three kegs of treasure sunk deep in the Money Bayou just waiting to be discovered!
The Legend of Jose Gaspar Gasparilla
There is no real account of the man named Jose' Gaspar nicknamed Gasparilla. But legend has it that he was one of the most successful pirates of his time. There are numerous albeit contradicting stories of his life and his buried treasure all over Florida. He supposedly based his operations on the Upper Captiva Island off of Fort Meyer, Florida.
The actual story of Gasparilla was first mentions in a brochure the was entitled " The Story of Gasparilla". Charlotte Harbor and Northern Railway produced the brochure for their resort called the Gasparilla Inn Resort. There is even a Gasparilla festival each year in Tampa Bay, Florida.
I will not go into detail about all the supposed buried treasure of Gasparilla because  I personally don't believe he ever existed and was a made-up story to get tourists to visit the Gasparilla Inn Resort. But if you do a Google search on Gasparilla or Jose' Gaspar you will find more information than you would care to read on this supposed pirate and his many buried treasure tales.
That's Not All
Along with these 13 lost treasures of Florida, there are countless shipwrecks filled with treasure and ruins of old forts that have artifacts of old that litter Florida and its coastline. If you ever get a chance to go to Florida make sure you check out all the wonderful places not always on the beaten path and maybe you will discover your own lost treasure in the great state of Florida.
I hope you enjoyed our journey and if you have any questions or comments please leave them in the comments section below. Until next time Happy Treasure Hunting!