Planning a trip to Wyoming or do you live in Wyoming and would like to know more about metal detecting there? If you do then you will want to read this comprehensive guide about everything you need to know about metal detecting in Wyoming.
Wyoming is the 10th largest state in all of the United States land-wise. It borders South Dakota, Idaho, Nebraska, Colorado, and Utah and is the least populated state in the Union. Here you will find vast mountain ranges and a rich cowboy history from over a hundred years ago. There are also undiscovered gold waiting to be found in the mountains and streams of Wyoming. This makes Wyoming a prime spot to do some metal detecting and gold prospecting!
In this guide you will learn about the metal detecting laws of Wyoming, some of the best places to metal detect in Wyoming, where you can and cannot metal detect in this state, great places to stay while in Wyoming among other facts that you should know before venturing out to the great state of Wyoming to do some treasure hunting. Continue reading to learn more.
---
Metal Detecting In Wyoming: Where To Start?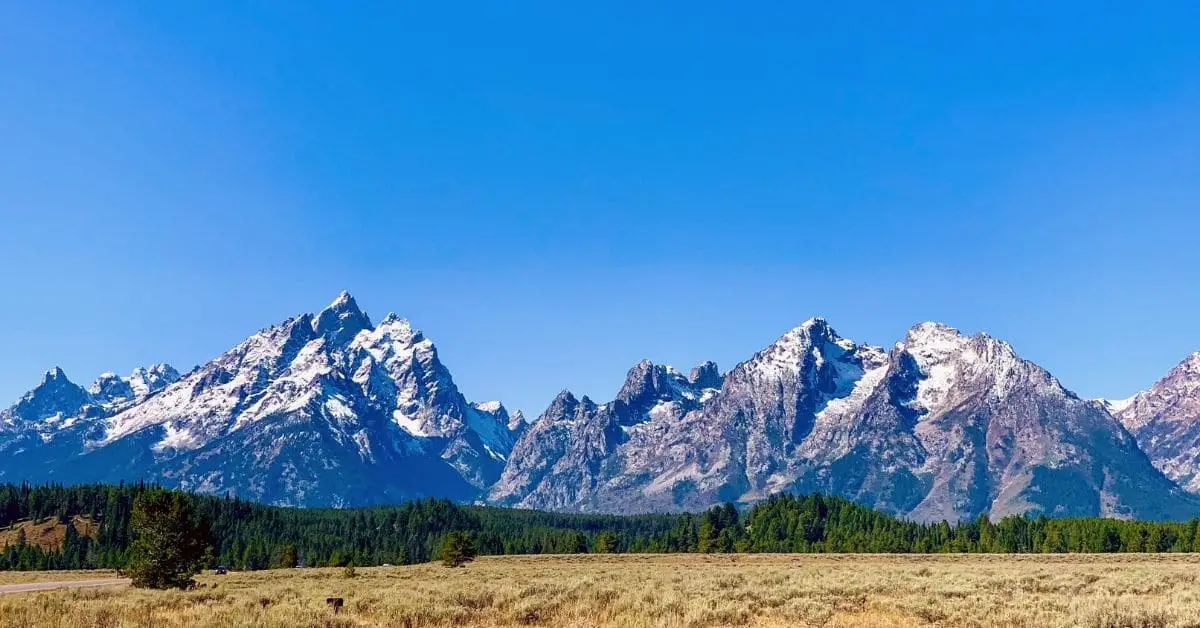 Before you take your metal detector to find lost treasure in Wyoming you will want to start by learning all the laws that are associated with metal detecting in Wyoming.
What is the metal detecting laws in Wyoming?
The ARPA act of 1979 or Archaeological Resources Protection Act is the main law you need to abide by when metal detecting in Wyoming. It essentially states that you will not disturb, remove or desecrate any known archeology site on Federal Lands and Native American Lands of the United States. So this act pertains to every state in the Union.
It's not allowed to metal detect in any national parks, recreational areas of these parks, or any national monument. Also, metal detecting is banned from use on any lands or waters that are owned by the United States Bureau of Reclamation (USBR).
Metal detecting is allowed on lands owned by the Bureau of Land Management (BLM) as long as you abide by the ARPA act of 1979. If you find any artifacts on BLM land you need to leave them where you found them and contact the proper authorities.
Also leave any animal eggs, birds nests, animal habitats, rock formations, and things of that nature alone.
So the main thing you want to remember is to not disturb any archeologically or historically significant site and always cover up any holes you may have dug or put back any moved rocks the way you found it.
---
Digging Deeper: Legal Metal Detecting
---
Can You Metal Detect in National Forests?
According to the United States Department of Agriculture, you are allowed to metal detect in all National Forests of the United States. Make sure that if you disturb any vegetation or dig in the ground that you put it back the way you found it. Abiding by these ethics will ensure that future metal detectorists are allowed to metal detect in the National Forests.
But you will need to attain a temporary administrative pass which is free that's usually in effect for 14 days in order to metal detect and gold prospect in National Forests. If you plan on metal detecting for more than 14 days you will need to file a notice of intent where you will provide your name and address and reasons for metal detecting in the National Forest. A district Ranger will then review the notice and will either grant you an administrative pass for up to one year or they may deny you a pass for extended metal detecting.
---
Digging Deeper: How to Metal Detect In The Woods: 13 Essential Tips
---
List of National Forests In Wyoming
| | |
| --- | --- |
| Ashley National Forest | Caribou-Targhee National Forest |
| Bighorn National Forest | Medicine Bow-Routt National Forest |
| Blackhills National Forest | Shoshone National Forest |
| Bridger-Teton National Forest | Uinta-Wasatch-Cache National Forest |
---
Can You Find Gold In Wyoming?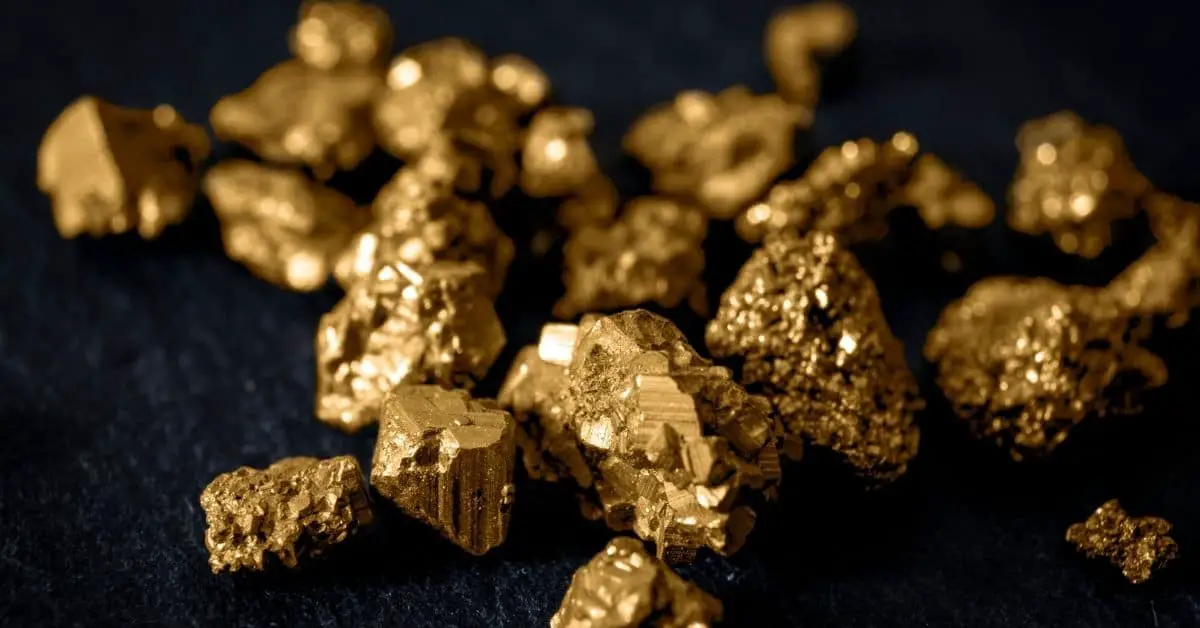 Yes, there is gold to be found in Wyoming. Gold was first discovered in Sweetwater River in 1842. And for decades after that rich gold strikes were found all over the state and you can still pan for gold in Wyoming.
There are 9 rivers that you can still pan for gold or bring along a waterproof metal detector. The nine rivers are:
Gross Ventre River
Wood River
Hoback River
Laramie River
Little Laramie River
Northern Green River
Wind River
Sweetwater River
Snake River
---
Digging Deeper: How to Metal Detect in Rivers and Lakes: Complete Guide
---
Mountains In Wyoming Where You Can Detect For Gold
There are a number of mountains in Wyoming that are worth checking out for gold. They are:
Garrett
Warbonnet
Esterbrook
The Silver Crown
Medicine Bow
Sierra Madre
Absaroka
Granite Mountain Range
So as you can see there are many places where you can still find placer gold and possibly larger gold nuggets in Wyoming.
---
Gold Prospecting Clubs in Wyoming
Unfortunately, there are no official metal detecting clubs in Wyoming but there are a few gold prospecting clubs that you can check out if you plan of searching for gold in Wyoming. The following is a list of the gold prospecting clubs in Wyoming:
Wyoming Prospectors Association in Riverton, Wyoming
G.P.A.A Sheridon Chapter in Sheridon, Wyoming
G.P.A.A Powel Chapter in Powel, Wyoming
G.P.A.A Bighorn Basin Chapter in Powel, Wyoming
G.P.A.A Rocky Mountain Prospectors in Green River, Wyoming
G.P.A.A Cheyenne Chapter in Cheyenne, Wyoming
G.P.A.A Casper Chapter in Casper, Wyoming
G.P.A.A Gillette Chapter in Gillette, Wyoming
---
Where Are The Best Places To Metal Detect in Wyoming?
There are a number of areas you can metal detect in Wyoming. I will list some of them below. Make sure you check with the park's service before metal detecting at these locations to ensure that you don't need a permit. These include:
Buffalo Bill State Park
Glendo State Park
Seminoe State Park
Flaming Gorge National Recreation Area
Bighorn Medicine Wheel
Gannet Peak
Hot Springs State Park
Ruins of Fort Laramie
Fort Bridger
Ghostown of Gebo
Goodwin Lake Trail
Keyhole State Park
Johnson County Hole-In-The-Wall
Grand Prismatic Spring
Sinks Canyon State Park
Yellowstone National Park (Need Permission)
Crazy Women Canyon
Belle Fourche River
Ames Brothers Pyramid
Grand Teton National Park
---
What's The Best Metal Detector To Use in Wyoming?
The best metal detector in my opinion to use while metal detecting in Wyoming would be the Garret AT Pro.
Wyoming's main soil type is called Forkwood. Forkwood is made up of tiny particles of sandstone and shale that wash down the mountainsides and deposit on the earth below. Forkwood soil is a very deep well-draining soil.
The AT in Garrett AT Pro stands for all-terrain so this metal detector is your best option to use in the Forkwood soil of Wyoming. Not only that but the AT Pro is waterproof up to 10 feet of water so gold prospecting in the rivers of Wyoming is no problem with this metal detector.
If you are mainly looking to gold prospect with your metal detector then you might want to opt for the Garrett AT Gold which is specially designed for gold detection and works much like the AT Pro.
---
Other Metal Detecting and Gold Prospecting Equipment to Consider
There are some other supplies you will want to consider bringing along on your metal detecting adventure in Wyoming. They are:
Reliable metal detecting pinpointer will help you more precisely find your target when you are metal detecting. This saves time when you are digging for treasure.
Metal Detector bag to use if you plan on traveling by plane to Wyoming
Digging tools. A good shovel and sand scoop are essential digging tools you will need on your treasure hunt.
Gold pans are a must if you plan on panning for gold in the rivers and streams of Wyoming.
A comfortable backpack to carry all your metal detecting essentials
Comfortable hiking boots will be a must when metal detecting in the sometimes treacherous terrain that you will find in Wyoming.
Extra rechargeable batteries that you can swap out when your batteries run low.
If you plan on climbing any of the mountains and slopes of Wyoming you will want to bring along climbing gear.
These are just a few of the many items you will want to consider bringing along on your trip to Wyoming.
---
Where to stay when metal detecting in Wyoming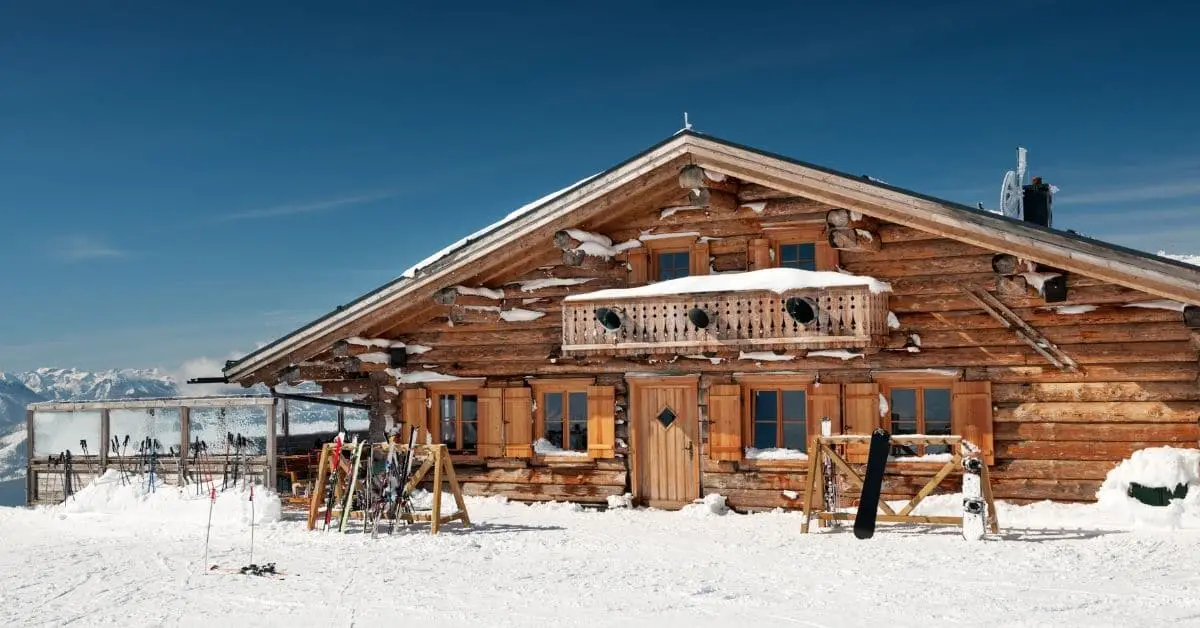 There are over 148 lodges and resorts that offer accommodations when you visit Wyoming. While we will not list all 148 resorts and lodges you can stay at in Wyoming I have put together a list of the top 10 best resorts and lodges you can stay at while you are metal detecting in Wyoming. They include:
Brooks Lake Lodge. This historic lodge is located in Dubois, Wyoming. All meals are included in the price of the stay. Brooks Lake Lodge provides all the comforts of home. Enjoy close access to Yellowstone National Park, Shoshone National Forest, and the Rocky Mountains.
Four Seasons Resort and Residences Jackson Hole. This is a Five Star Alpine Resort located near Teton Villiage, WY.
Fireside Resort. This fine resort sports 25 cabins with luxury accommodations and is located minutes from Jackson Hole and Grand Teton National Park
Amangani. This resort is located in the Teton Mountains. All the pleasures of home at one beautiful resort. All suites have their own patio or balcony.
Flat Creek Ranch. Free meals are included with your stay. Flat Creek Ranch is located in Jackson Wyoming and you get free scheduled rides to and from Jackson and the Jackson Hole Airport.
Grand Targhee Resort. If skiing is your thing you will want to consider staying at this resort. Grand Targhee is located in Alta, WY.
Kodiak Mountain Resort. This resort is located at the base of the Salt River Mountains in Afton, WY.
Snake River Lodge and Spa. This rustic but luxurious lodge is located a mile from the Grand Teton National Park in Teton Villiage, WY.
The Lodge and Spa at Brush Creek Ranch. This is a luxury Dude Ranch with all the accommodations of home. Its located in Saratoga, WY.
Cowboy Villiage Resort. This resort is located 10 miles from Grand Teton National Park and 55 miles from Yellowstone National Park in Jackson, WY.
---
Lost Treasures of Wyoming
Now that I have shown you some places you can metal detect in Wyoming you're probably wondering if there are any lost treasures that you can search for in Wyoming? Yes, there are many lost treasures waiting to be found in Wyoming here's a list of five treasures that you can search for in the cowboy state. You can find the full stories of these lost treasures in the article lost treasures of Wyoming.
---
Outlaw Lame Johnny's Lost Gold
Lame Johnny is said to have buried $140,000 in diamonds, gold, and paper currency somewhere near the old Canyon Stage Station in Wyoming.
Lost Gold Loot Near The Cheyenne River
There is an estimated $7,000 in gold nuggets buried or lost in a ravine near the Cheyenne River between the cities of Newcastle and Lusk, Wyoming. The gold was hidden here in the late 1800s by bandits that held up a stagecoach.
Lost Gold In Washakie County
$90,000 in gold hidden in a burned-out cabin near a small creek near the Bighorn River in Washakie County. The gold was stored there by miners who were unable to find their cabin after they were attacked by Indians and the cabin was burned to the ground.
Mitchell Gangs Buried Loot
There is an estimated $68,000 in gold coins waiting to be found buried near an old trail from Saratoga Wyoming to a grove of cedar trees along the banks of the North Platte River. With the price of gold nowadays that treasure could be worth millions.
George Parrot's Buried Treasure
$150,000 in gold is hidden somewhere in the Pumpkin Buttes Mountains on the Northeastern side of North Butte in Campbell County Wyoming.
---
Conclusion – Metal Detecting in Wyoming
Metal detecting in Wyoming can be fun and possibly lucrative pastime if you know where to look. There are possibly millions of dollars worth of lost treasure in the mountains and rivers of Wyoming. Armed with the right metal detector and some knowledge of the cowboy state you just might find yourself some interesting and profitable treasure. Make sure you ask permission before treasure hunting on any private property and make sure you get the proper permits where needed.
I hope you get some use out of this guide and if you have any questions or comments please leave them below. Until next time Happy Treasure Hunting!